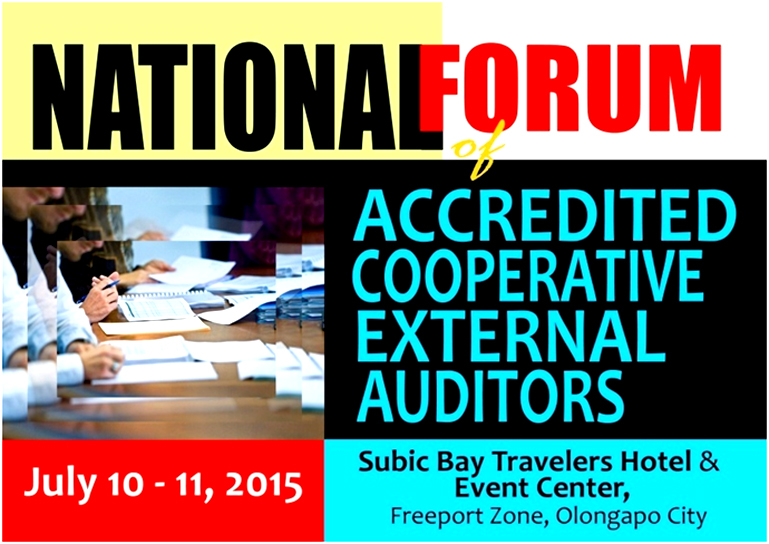 The CDA would like to invite all its Accredited Cooperative External Auditors, Certified Public Accountants (CPAs), cooperative accountants and bookkeepers to take part in this Forum to be held on July 10 – 11, 2015 at Subic Travelers Hotel and Event Center, Subic, Olongapo City.
The Forum aims to strengthen the cooperative audit system as a strategy for improving the financial reporting system of cooperatives and their compliance to the requirements of the law. Likewise, this will serve as venue to thresh out audit related issues and concerns affecting cooperatives and continuously build our partnership.
The program will highlight the presentation and discussion of the Philippine Financial Reporting Framework for Cooperatives to be facilitated by the most sought-after speakers from PICPA.
For registration and confirmation of attendance, please download the registration form/slip.