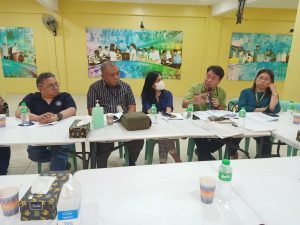 The Paraňaque City Credit Surety Fund Cooperative (PqCCSFC) held its first Officers Meeting for 2023 last February 8, 2023 at the 2nd Floor of San Dionisio Credit Cooperative (SDCC) satellite office.
Presided by Chairman Garibaldi O. Leonardo, the meeting signals the cooperative's operation since its registration with CDA in 2022.  The agenda focused on PqCCSFC's financial condition, hiring of full-time personnel and the possible transfer of its current office to another location that is more accessible to its clients. 
During the meeting, concerns were raised pertaining to the cooperative's compliance with different government agencies, such as the Bureau of Internal Revenue (BIR) and the local government unit in securing the Mayor's permit, as well as reports required by CDA. The unpaid share contribution of other government financial institutions (GFIs) such as the Philippine Guarantee Corporation (PGC), was likewise taken up. A representative from the PGC also attended the meeting.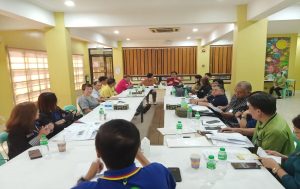 With regard to its business operation, loan applications for surety cover that are pending evaluation were also discussed, specifically on policy in accepting the applications based on the existing manual of operation of the cooperative. Chairman Leonardo advised the officers to prepare for the cooperative's first regular general assembly meeting to be held in March 2023. CDA NCR regional office representative Senior CDS Sergio E.  Herrero Jr. also advised the officers to prepare for the inspection of the cooperative to be undertaken by the Authority.  
The Paraňaque City Credit Surety Fund Cooperative (PqCCSFC) was registered with CDA on February 18, 2022, the first CSF Cooperative to be registered in the National Capital Region (NCR).
SERGIO E. HERRERO, JR.
Senior CDS, CSF Section NCR