Agriculture Secretary, Dr. William Dar, graced the launching of the isDA ON THE GO Project for Cooperatives jointly implemented by the Cooperative Development Authority (CDA) and the Philippine Fisheries Development Authority (PFDA) today at the CDA Head Office Grounds in Quezon City.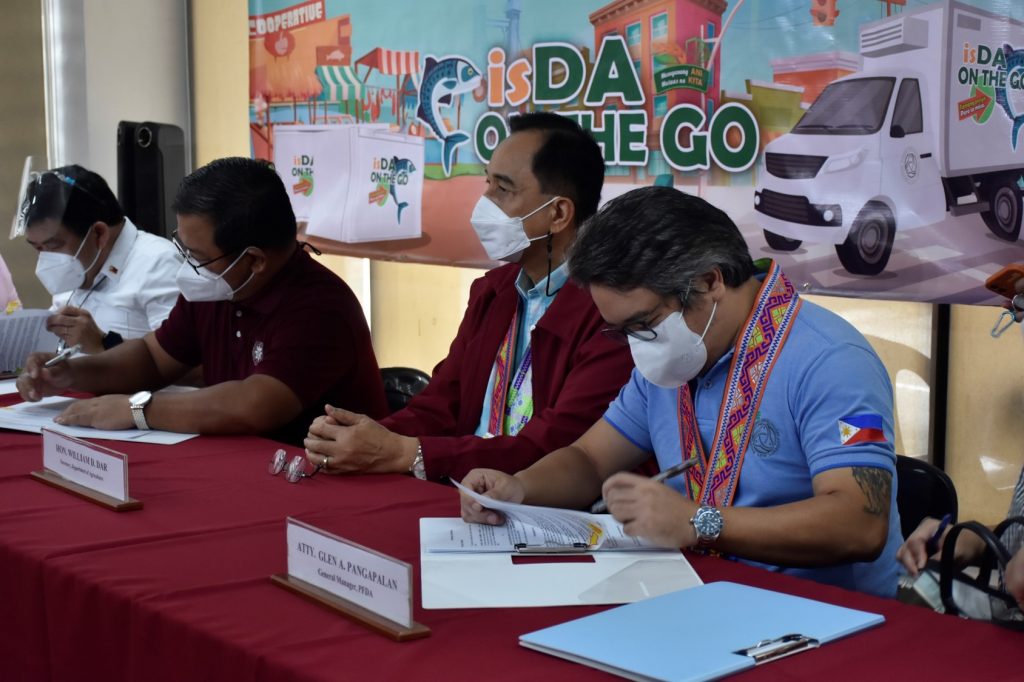 "Hindi natin pinabayaan na ang agrikultura ay considered na frontliner, kasi kung walang pagkain, tayo ay magugutom, hindi healthy. Food security is equal to handling and managing COVID-19 pandemic," said Secretary Dar.
           He also stated that the isDA ON THE GO provides an alternative system available to the community to purchase goods at more affordable prices. He also said that with CDA doing directional regulation, institutional development must also be given focus, in particular, CDA can assist in transforming numerous farmers' associations into cooperatives.
          Secretary Dar further stated that the Department of Agriculture (DA) is a constant partner of CDA in empowering cooperatives. He committed that DA will provide more capital, facilities and opportunities for cooperatives to market and distribute fish products.
                   With the signing of the Memorandum of Understanding (MOU) between CDA and PFDA, five (5) cooperatives from the National Capital Region each received a brand-new freezer for their livelihood and enterprise development. This will make a way for the public to access fish and fishery products at reasonable prices.
                   The cooperatives that received the freezers were:
1) Homenet Producers Cooperative,
2) Limardina Multipurpose Cooperative,
3) Nuestra Señora del Rosario Credit Cooperative,
4) Samahan ng Manininda sa Pamilihang Bayan ng Maypajo Caloocan Credit Cooperative, and
5) DOT ATDA Transport Service Cooperative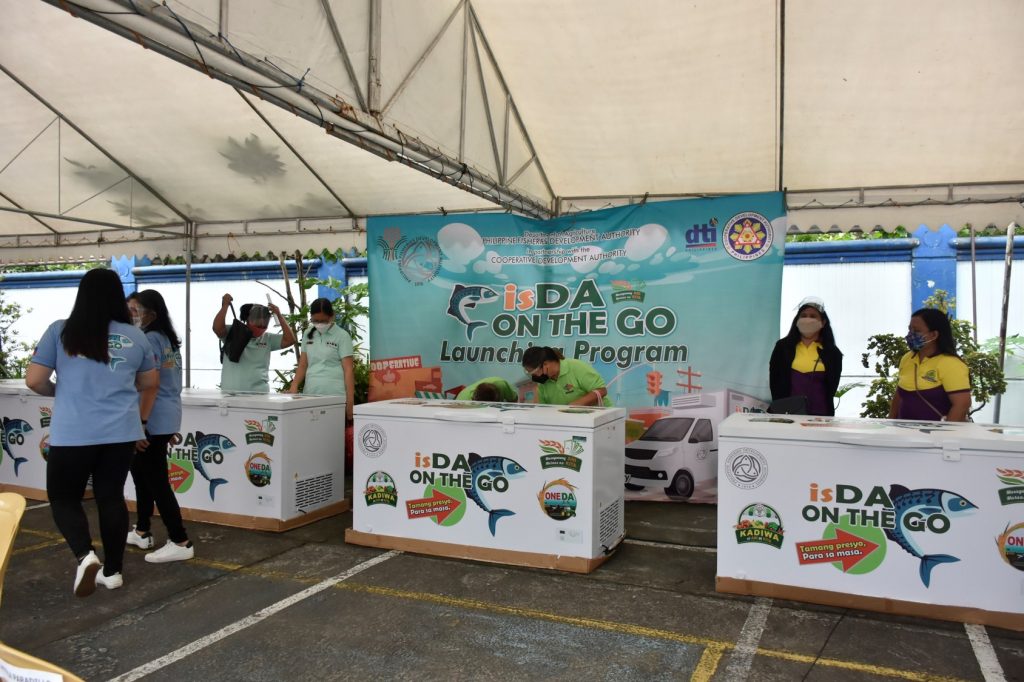 Undersecretary Joseph Encabo, CDA Chairperson, and Atty. Glen Pangapalan of PFDA signed the MOU. This partnership aims to help micro and small cooperatives enhance their capability and attain economic sustainability and food security through the provision of accessible and affordable fish and fishery products across the country through the project.
          isDA ON THE GO is the flagship Corporate Social Responsibility (CSR) Project of PFDA, in partnership with the private stakeholders of the Navotas Fish Port Complex (NFPC).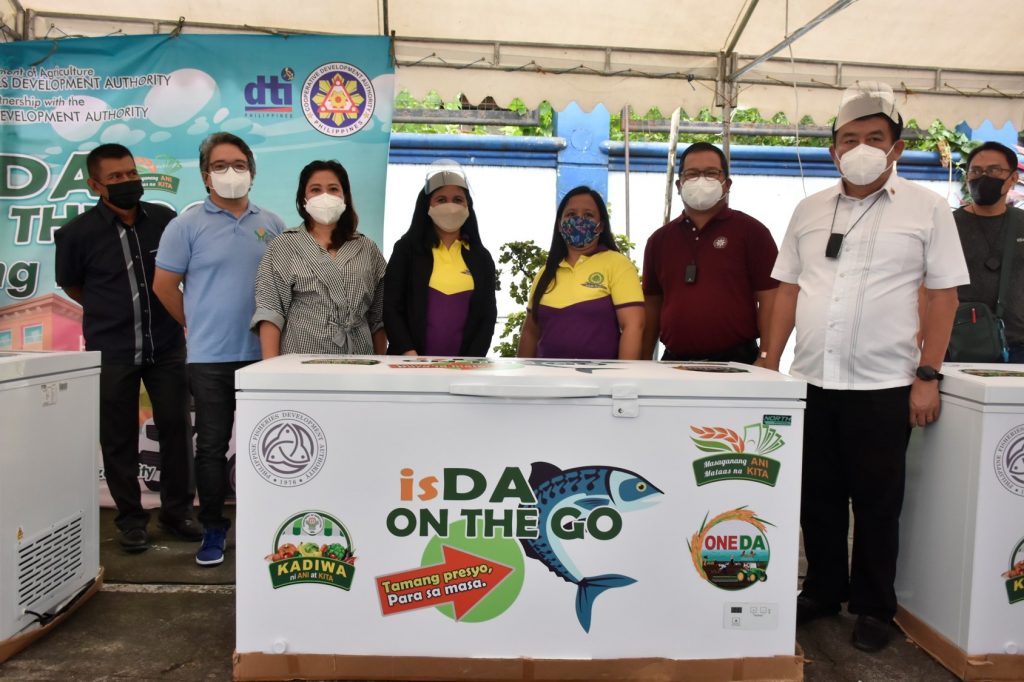 Present during the signing ceremony were Assistant Secretary and Acting Board of Administrator Myrla Paradillo, Assistant Secretary Virgilio Lazaga, Deputy Administrator Ray Elevazo, department directors, division chiefs, and CDA and DA personnel.