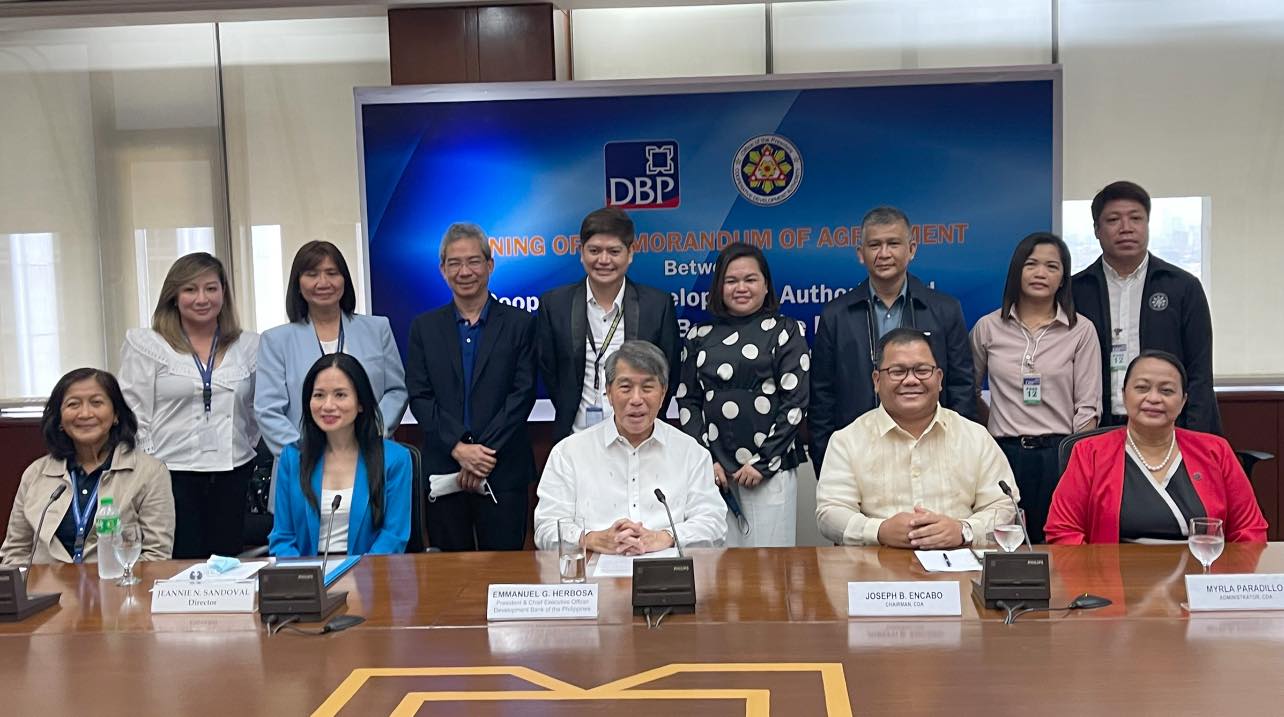 On July 16, 2021, the Development Bank of the Philippines (DBP) and the Cooperative Development Authority (CDA) signed  a Memorandum of Agreement (MOA) at the DBP Building, Makati City.  The MOA was forged to help build and strengthen cooperatives to become viable enterprises through capacity building trainings in financial and operational management, access to financing opportunities needed for their operations and strengthen the collaboration between the DBP and CDA.
The parties to the MOA agreed to create an Oversight Team to handle concerns of Credit Surety Fund (CSF) cooperatives. They also reached an agreement to give priority to cooperatives with members coming from the disadvantaged sectors such as indigenous peoples, women, farmers and fisherfolks.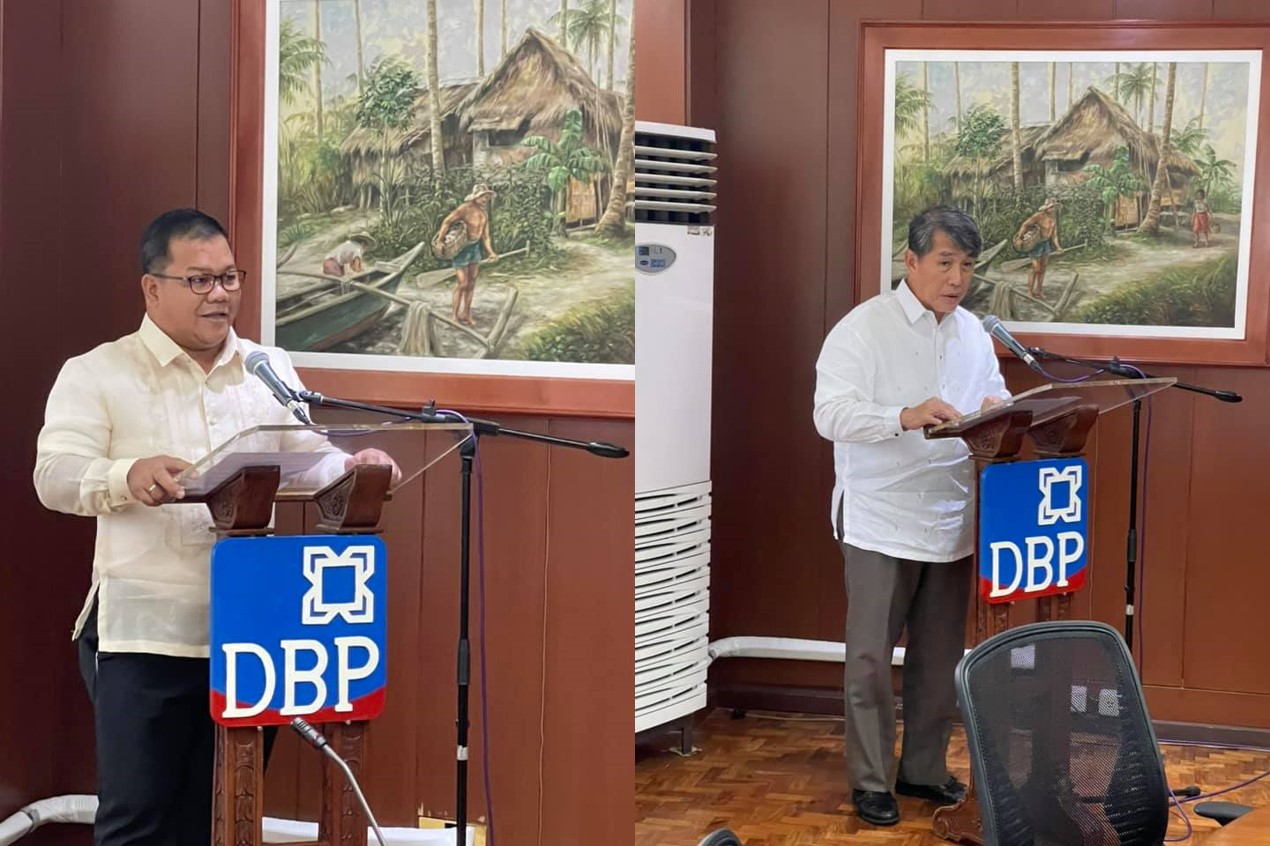 The signing ceremony was attended by the principal signatories to the Agreement, DBP President and CEO Emmanuel G. Herbosa and CDA Chairperson Usec. Joseph B. Encabo, and witnessed by representatives from DBP, namely Director Jeannie N. Sandoval, First Vice President Rose Marie Q. Quilantang and staff, and from the CDA,   Asst. Sec. Myrla B. Paradillo, Asst. Sec. Vidal V. Villanueva III, Deputy Administrator Ray R. Elevazo,  Director Atty. Mona Liza Arriba-Juarez, and other officers.
The collaboration of CDA and DBP started when both agencies conducted a series of webinars on Expanded Rice Credit Assistance under the Rice Competitiveness Enhancement Fund or ERCA-RCEF. Through these webinars, the cooperatives were trained on financial literacy and were informed on how financial services could be accessed by agricultural cooperative farmers.
In closing, Usec. Encabo and President/CEO Herbosa expressed their gratitude and respect as partners for the strengthening of cooperatives in the country. The DBP-CDA partnership hopes to build vast opportunities for cooperative members and the cooperative sector in general.