SPORADIC CHANCES COME AND GO!
By: CDA Assistant Secretary Virgilio Lazaga
May 27, 2021 PhilMech Munoz Nueva Ecija. The unforgettable days for the Cooperative Development Authority (CDA) came like a rare shooting star in the sky but became a reality as they signed the Memorandum of Understanding last March 10, 2021 and finally Memorandum of Agreement last May 27, 2021 in CDA Central and PhilMech Munoz, Nueva Ecija respectively. The signings were witnessed by the key officials and employees of the Philippine Center for Postharvest Development and Mechanization and the Cooperative Development Authority.
It made me a bit emotional, because that was a dream come true on the part of our Farmers, Fisherfolks, Agriculture. Aquaculture, Agrarian and Dairy Cooperatives.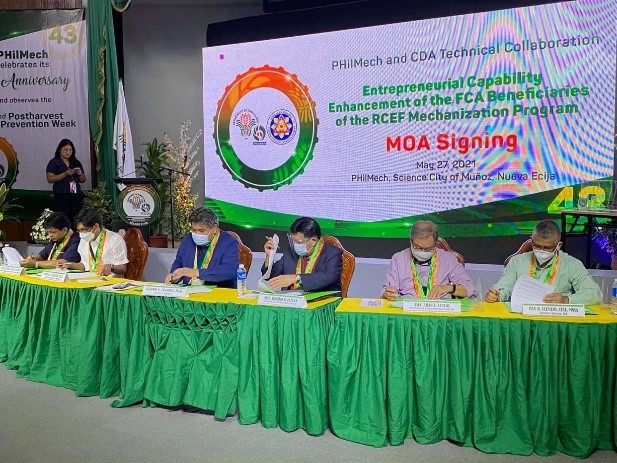 It is interesting to note, that during the early and mid 70's, Asean nations, used to study, conducted tranings and researches to learn more about rice farming in the International Rice Research Institute in Los Banos, Laguna. But after almost 3 decades, the crown of being the center for Rice Research and biggest producer of Rice were snatched from us by our neighboring southeast Asian countries.
The Rice industry decline can be blamed for simple reason as, the Institution is Foreign- funded and gave full attention to countries participating in the research with inclusive funds for the study.
PhilRice nevertheless came to a rescue and did its best as our local IRRI counterpart to chase for the many opportunities we once lost, and to begin anew in the development of "Inbred Seedlings" which were appreciated and supported by our local Rice Cooperative Farmers.
The stiff competition for Rice internationally, gave rise to the birth of Rice Competitiveness Enhancement Program of the Department of Agriculture. The gap between the prices of rice differ significantly between our country and those of the others, particularly Thailand whose Palay prices are pegged at P7-8 per kg and Vietnam at P6-7 per kg. Assuming that the cost of milling is a P2 added cost, the price of P9-10 per kg our price is still 4x higher than theirs. Ours is far at P45 per kg.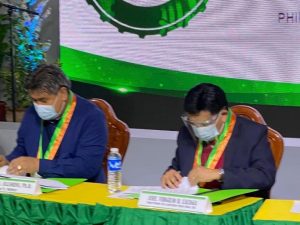 As a result, the Philippine Center for Postharvest Development and Mechanization was established as the lead agency of the Rice Competitive Enhancement Fund (RCEF) – Mechanization program. They are mandated to generate appropriate and problem oriented agriculture and fishery postharvest and mechanization technologies.
The relationship between PhilRice and CDA became more rigid when the former offered the distribution of machineries to qualified Cooperative and Association of Farmers under the RCEF Program.
The CDA on the other hand, being mandated to promote the viability and growth of the cooperatives as instruments of equity, social justice and sustainable economic growth, vowed to conduct management training programs about entrepreneurial capabilities, managerial expertise and technical skills required for efficient operation of their coops.
Really sporadic chances come and go. But letting them go for our cooperatives is a big NO, NO!