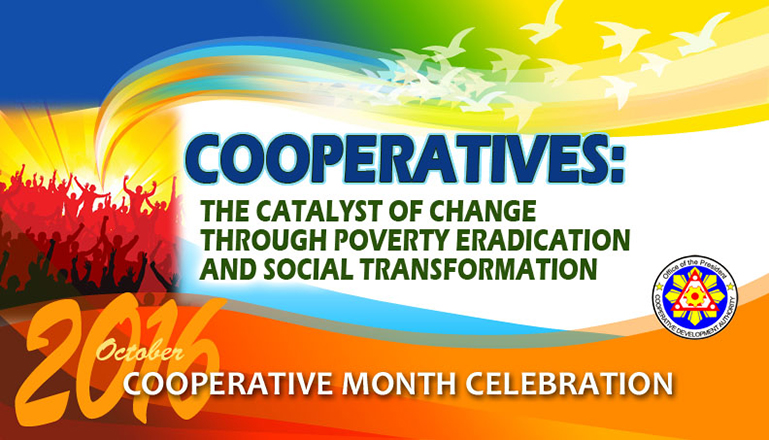 By Presidential declaration in Proclamation No. 493, Series of 2004, the entire cooperative movement annually celebrates Cooperative Month every month of October. The spirit of cooperativism is rekindled through the holding of national and local activities where participation of cooperative members and leaders is discernible during this month.
For this year 2016, the theme for the Cooperative Month Celebration is "Cooperatives: the Catalyst of Change through Poverty Eradication and Social Transformation".  The theme highlights the potential contributions of cooperatives in overcoming and ending the poverty problem in the society. Through the various livelihood programs and projects initiated and different products and services offered, people get the chance of enjoying more improved lives and thus open door for transforming the society from that of being hopeless and enslaved by poverty to that of being conquering and flourishing.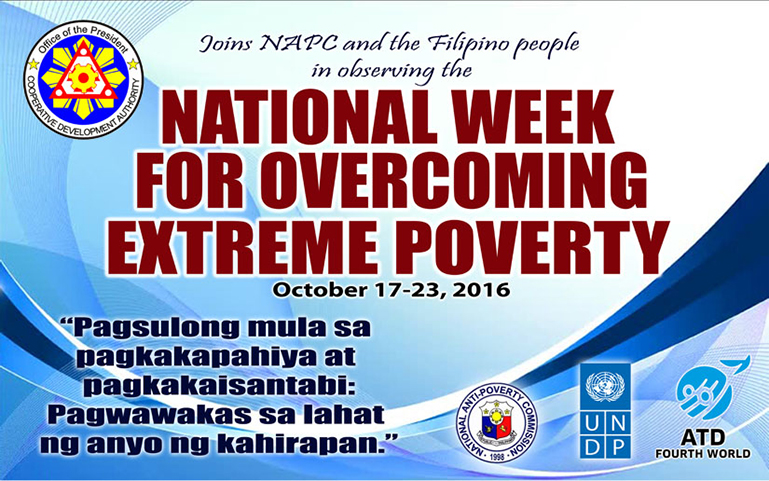 The CDA would like to enjoin the participation of primary cooperatives, local, regional and national federations and unions of cooperatives, including the cooperative development councils and other government agencies and non-government organizations to observe and celebrate Cooperative Month this year.  All are encouraged to hang tarpaulins and banner bearing the Cooperative Month Theme and hold different programs and activities that revitalize the spirit, values and principles of cooperativism in attaining continued economic development and people empowerment.