Good news: MSME borrowers who are individual members of cooperatives and cooperatives who are members of a Credit Surety Fund Cooperative (CSFC) may now avail of loans from lending banks without hard collateral through Surety Agreements issued by the CSFC to cover said loans.
            On December 9, 2014, the Provincial Government Unit (PGU) of Nueva Vizcaya under Gov. Ruth R. Padilla, Land Bank of the Philippines (LBP), the Development Bank of the Philippines (DBP), Industrial Guarantee and Loan Fund (now Philippine Guarantee Corporation), and ten primary cooperatives entered into a memorandum of agreement that created the Nueva Vizcaya Credit Surety Fund (NVCSF). This came after a number of advocacy sessions on the creation of a credit surety fund with the Bangko Sentral ng Pilipinas. Member cooperatives had a pooled paid-up contribution of ₱4,400,000.00, while the PGU pledged ₱5M during the launching of NVCSF with ₱3M each coming from the DBP, LBP and IGLF.
The gestation period was quite long for the receipt of the pledges of the partner institutions. Hence, there was not much activity for the whole year of 2015. In early 2016, two new cooperatives joined and before June, the PGU and DBP finally turned in their contributions increasing the total amount of the CSF to ₱14,600,000. At that time, two trust accounts were then opened with DBP and LBP respectively.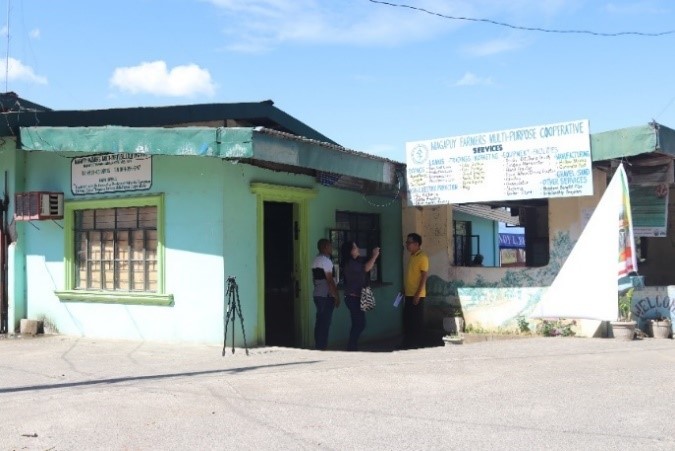 In May of the same year, the first loan amounting to ₱1M was released to Magapuy Farmers MPC as additional working capital for agricultural inputs and palay trading by the LBP even before the bank's pledged contribution was paid to NVCSF. In November, additional ₱2M loan was again granted to the cooperative by LBP to augment its working capital for agribusiness and to purchase the agricultural products of its members. A greater portion of the loan was used in lending.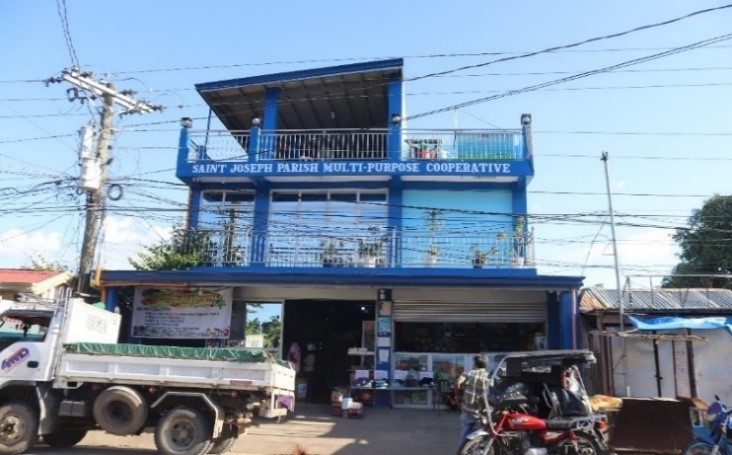 In November, a ₱5M loan from LBP was released to St. Joseph Parish MPC of Belance as working capital for general merchandise and gasoline station. Its commercial building was likewise completed.
In December, a ₱3M loan was availed by the Agrizkaya Cooperative Federation also from LBP as working capital for inputs in organic farming. The Federation helped their members construct green houses, and it helped them purchase- their farm products which were sold as fresh organic vegetables or processed into other finished products. Part of the loan was used to finance a Feeding Program in partnership with the Department of Education.
A total of ₱11M loan of 3 member-cooperatives were covered with surety agreements by the Nueva Vizcaya Credit Surety Fund (NVCSF) during its maiden year of operation. Campaign promoting the CSF Program was continuously done during cooperative development council meetings and cooperative month celebrations.
            In 2017, four new cooperatives joined the NVCSF, and the contribution of LBP was finally received increasing the total paid-up contribution to ₱18,530,000. Eight (8) cooperatives availed of loans from LBP with an aggregate amount of ₱35.5M covered with a security agreement.
Techgates Consumers Cooperative used its loan to finance renewable energy (solar power generation) projects.

Greeners MPC and the United Vizcaya Farmers and Agricultural Traders Multi-purpose Cooperative used their loans as working capital for farm supplies and vegetable trading

Villaverde Development Cooperative used its loan for additional working capital in agribusiness and lending. It likewise established a grocery store that provides the basic needs of its farmer members.
Nueva Vizcaya Alay Kapwa MPC (NVAKMPC) needed additional working capital for lending to MSMEs. The first MSME borrower used her loan to expand the existing 500-head capacity poultry by constructing a new building for additional 2000 heads. The NVAKMPC endorsed the first MSME borrower to set an example that should encourage other cooperatives to endorse their MSME members to avail loans through the CSF to give impetus to countryside development.

More and more loans were granted by Land Bank to an increasing number of member cooperatives covered by security agreements issued by the NVCSF. In 2018 ₱41.9M, in 2019 ₱73.6M, and in 2020 ₱68.6M. Prior to its registration as a cooperative, the NVCSF has endorsed and covered with surety agreement an aggregate amount of ₱230.6M to sixteen (16) cooperatives for various purposes benefiting small farmers and MSMEs.
On October 22, 2020, the NVCSF was registered under the Cooperative Development Authority (CDA) granting its juridical personality as the Nueva Vizcaya Credit Surety Fund Cooperative (NVCSFC).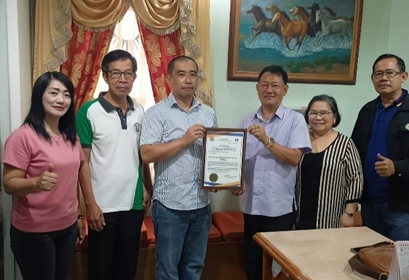 The original ten cooperative members have increased to twenty-two (22) composed of 21 primaries and one federation. A total of ₱323.9M loans have been granted and secured to seventeen (17) cooperatives and 1 MSME, with an outstanding balance of ₱57.8M. The NVCSFC now has a total paid-up share capital of ₱288,000 and restricted capital for surety amounting to more than ₱30,487,000. The loans availed by these cooperatives will continue to benefit more than 42,000 members, most of whom are farmers who belong to the marginalized sector of our society. Most of the cooperatives who availed of loans through the NVCSFC used their loan proceeds to augment their working capital for lending, agricultural inputs, trading, and other types of businesses.
The Malabing Valley MPC was able to finish its commercial building used by the members and put up a warehouse in one of its branches so it could accommodate more agri-inputs for sale as well as agricultural products purchased from its farmer members.

Kasibu Farmers Development Cooperative and St. Patrick Parish MPC  expanded their stores for grocery and farm inputs.

Conwap Valley  MPC fully operationalized its gasoline station.
ccAritao Indigenous Peoples MPC has established a store for Farm Supplies.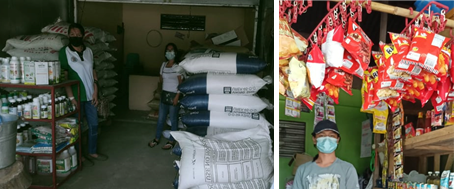 While there is no hard collateral required for loans availed by the cooperatives from lending banks, the interest rate and service fees (surety fee) were a bit high for the borrowers from the start. However, to the relief of the borrowers, the interest rate for loans was lowered by Land Bank through a resolution of the CSFs.
At present, the NVCSFC is renting office space at the  NVAKMPC Bldg. The NVAKMPC BOD Chairman, Mr. Arnel G. Domincel, likewise leads in the governanc of the NVCSFC.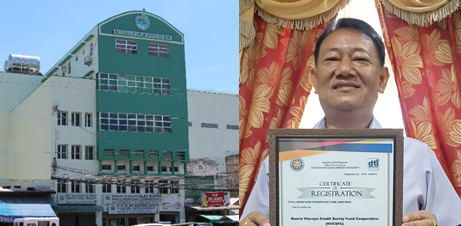 The growth in membership for the last two years as shown in Fig. 1 below slowed down during the pandemic. However, there is an increasing demand in loans through the CSF as manifested in Fig.2.

In cooperation with its partner institutions, the NVCSFC shall continue to extend assistance to the sector not only by providing surety covers for their loans but also by taking responsibility for monitoring, coaching, or mentoring its members to become more competent managers and to improve the resiliency and sustainability of their projects. The NVCSFC likewise exerted more effort to promote the CSF advocacy and lobby for continuing support from the PGU to be able to endorse more cooperatives and MSMEs in need of loans. It is hoped that another ₱9M or more will be invested by the Provincial Government of Nueva Vizcaya by the second quarter of this year.
Having seen its great role in the growth and development of the cooperatives and MSMEs, the NVCSFC aims to cover all municipalities of Nueva Vizcaya by recruiting more members from these areas. It shall continue to strengthen its partnership with the provincial government of Nueva Vizcaya to commit to increase its investment to the NVCSFC in order to match the continuously increasing contribution of the member cooperatives. This way, the NVCSFC shall be a pillar to the MSMEs and cooperatives which they could lean on especially in time of adversities. The NVCSFC shall continue to play a vital role in economic recovery amidst the pandemic.
// Estrellita V. Fanuncio