The Cooperative Development Authority (CDA) Regional Office I conducted the first coordination meeting with the Cooperative Development Officers/Coordinators/Focal Persons in the region. To kick off the activity and in partnership with the Office of the Provincial Agriculturist Office – Ilocos Norte, the CDOs/Focal Persons/ Coordinators were invited on January 26, 2023 in the Ilocos Norte Agriculture and Fisheries Extension Center (INAFEC) Conference Room in Laoag City, Ilocos Norte to participate in the said meeting. It aims to instill among the CDOs the critical roles that they play and their responsibilities in accordance with the R.A. 11535 being our agency's partners in promoting the viability and sustainability of cooperatives.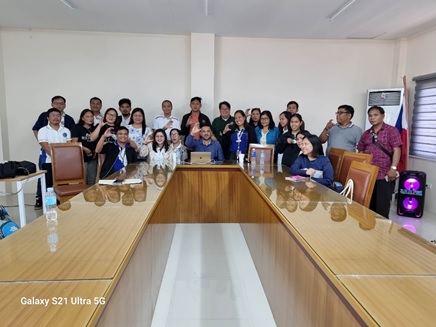 The activity was well attended and actively participated by the designated and appointed cooperative coordinators of Ilocos Norte wherein Regional Director, Atty. Frederick Joe N. Robles presided the meeting and presented the different programs and activities of the Regional Office for the calendar year 2023, after which, the head of the Cooperative Research, Information and Training Section, Sr. CDS Van Ian F. Enriquez discussed the Salient Features of R.A. 11535 which was the highlight of the meeting since comments, suggestions and clarifications were raised and addressed appropriately. Moreover, the identification of areas of collaboration, being one of the agenda of the meeting was already tackled during the presentation of the said law.
Furthermore, the head of Registration Section, Sr. CDS Filipina H. Porio briefly oriented the CDOs regarding the E-COOPRIS to equip the participants in assisting clients in their areas who wish to be organized into cooperatives. The presentation is an opportune time for the participants as partners to be aware of the online registration process which the agency is now implementing.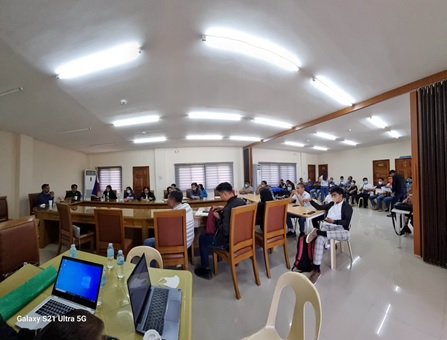 Ms. Fiona Bianca R. Cuenca, Acting Head of the Credit Surety Fund (CSF) Cooperative also apprised the body regarding the CSF program. She discussed the practical advantages and enabling mechanism which the CSF offers for its members on how they may be able to access financial services from financial intermediaries thru the issuance of a surety cover. She stressed the indispensable membership of the local government units (LGUs) in the CSF cooperative to be registered and the role of the CDOs in their advocacy. (Renee Faye D. Cariño, CDS II)