Cooperative Development Authority continuously provides development interventions through partnership building and coordinative efforts. One of the CDA's developmental intervention is the "Koop Kapatid Program" through the application of the internationally accepted cooperative principle known as "Cooperation Among Cooperatives".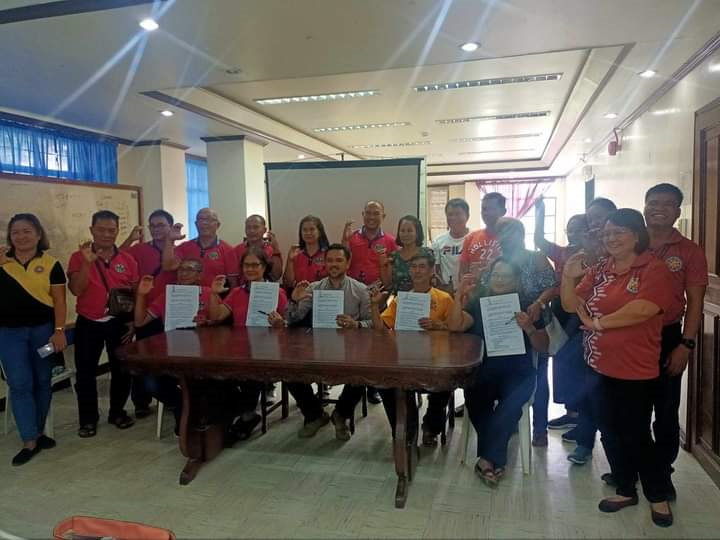 Last August 24, 2023, a partnership agreement was signed between the Bacarra Zanjera Irrigators Multipurpose Cooperative as the Partner Cooperative and the Tambidao Multipurpose Cooperative as the Beneficiary Cooperative. Both cooperatives are from Bacarra, Ilocos Norte. Before the signing of the agreement, Ms. Jacqueline De Leon, Sr. CDS of the CPDAS Section discussed the MC regarding the Koop Kapatid Program and Ms. Rosievic Medina presented the content of the MOA especially the identified assistance needed by the beneficiary cooperative which willingly accepted by the partner cooperative. Discussed also were the duties and responsibilities of both the parties. Atty. Frederick Joe Robles delivered his message to both the beneficiary and the partner cooperative and emphasized the importance of the said program to the beneficiary cooperative.
Both the beneficiary and the partner cooperative accepted their responsibilities and agreed on identified assistance, including all of the terms and conditions of the Memorandum of Agreement.
The Chairperson of the Tambidao Cooperative Mr. Jose L. Antonio and the officers of the cooperative present expressed their appreciation to the CDAs program and thankful to the Bacarra Zanjera Irrigators Multipurpose Cooperative for their willingness to render their needed assistance. Ms. Mency V. Tolentino, the Chairperson of the Board of Directors of the BZIMPC including the officers present stated that they are willing to share their knowledge and assistance with their beneficiary cooperative, but they should have the willingness and eagerness to learn and encourages the officers of Tambidao MPC to sit with them to plan for their activities.
Indeed, the program is of great importance for the development of the beneficiary cooperative if they have the willingness to learn. (Rosievic R. Medina, CDS II)