The Committee on Cooperative, Micro, Small and Medium Business Entrepreneurship Development of the 11th Sangguniang Panlalawigan (SP), chaired by SP Member Jerry Agerico B. Rosario, held a hearing for the proposed Provincial Ordinance No. 21-2023 entitled, "An Ordinance Prescribing for the Allocation of At Least Ten Percent (10%) of the Total Procurement Value of the Province of Pangasinan, National Government Agencies (NGAs), Regional Line Agencies (RLAs) and Other Government Agencies Holding Offices in Pangasinan for Locally – Produced Foods and Services and their Mandatory Promotion Thereof" on February 2, 2023 at the Session Hall, Capitol Building, Lingayen, Pangasinan.
The Committee Hearing, which started at 9:00 in the morning, was participated by Cooperative Development Authority Region 1 Extension Office (CDA R1 EO) Supervising CDS Edilberto G. Unson and Atty. Katherine F. Ellorin. Further, SP Member Apolonia Bacay, Department of Trade and Industry (DTI)- Pangasinan Provincial Director Natalia Dalaten, Provincial Population, Cooperative and Livelihood Development Office (PPLCD) Officer Ellsworth G. Gonzales, Private Sectors, Cooperatives, MSMEs and other stakeholders were likewise present in the hearing.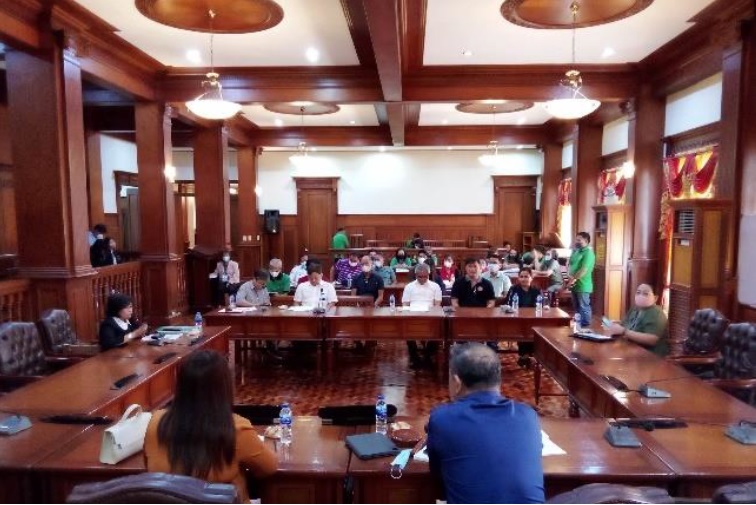 The purpose of the hearing was to consult and discuss with the government and private sectors regarding (1) the provision of Section 4 of Republic Act No. 9501 or the Magna Carta for MSMEs which states that eligible MSMEs shall be entitled to a share of at least 10 % of total procurement value of goods and services supplied to the government annually; (2) the adoption of the requirements set forth in the said law; (3) the coverage and eligibility for assistance under the proposed Ordinance; and (4) the complete list of all eligible MSMEs to avail the benefits of the Ordinance.
The DTI thru Provincial Director Dalaten assured that the agency will provide the updated list of MSMEs which have complied with the requirements. She likewise informed the attendees that, for purposes of participating in trade fairs, MSMEs and cooperatives, which are engaged in manufacturing or processing of food products, are required to secure a License to Operate (LTO) issued by Food and Drug Administration (FDA).
Furthermore, several MSMEs narrated the challenges that they had encountered in marketing and transporting their products to different localities in the Philippines.
SP Members Bacay and Rosario acknowledged the relevant contribution of MSMEs in the prosperity of the Province and ensured that the Provincial Government of Pangasinan recognizes its role to undertake to promote entrepreneurship, support the entrepreneurs, encourage the establishments of MSMEs and improve the access to market of the products. Hence, the proposed Ordinance to address their issues and alleviate their economic conditions.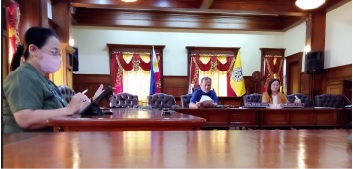 The hearing ended with a fruitful discussion. SP Members Bacay and Rosario extended their appreciation and gratitude to the participating sectors.
Prepared by:
ATTY. KATHERINE F. ELLORIN
CDA Region 1 Extension Office