In the face of the new normal, the Cooperative Development Authority Region 1 Extension Office held the first-ever Orientation on the new online system known as the Cooperative Assessment Information System (CAIS) and online filing to present the new automated portal to all cooperatives through face-to-face on March 9 2022, at Royal Mall, Bayambang, Pangasinan. Notwithstanding the growing pains, the orientation was conducted to walk through the Cooperative Annual Information System (CAIS), a computerized system that integrates all of the cooperative's mandatory reports.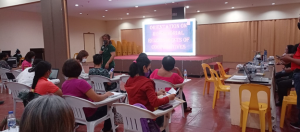 The guest speaker, Hon. Cezar Quiambao of Bayambang, urges cooperative members in his remarks to have a solitary vision to help their cooperatives achieve a positive outcome. In his statement, he conveyed his dream to see a billionaire cooperative established in their community, as well as the benefits of doing so. He also asserted his desire to promote the development and organization of cooperatives so that the members' lives can be lifted out of poverty.
Fifty-two (52) cooperative members from seven (7) small cooperatives participated in the abovementioned orientation, which was organized in partnership with the Municipal Cooperative Development Office (MCDO) of LGU Bayambang. The activity's resource speakers were SES Acting Chief & CDS II Arlenne C. Espinoza; CRITS-Chief Sr. Sr. Registration Section Chief CDS Van Ian Enriquez CDS Filipina H. Porio, CDS II Renee Faye DG. Cario, and CDS I Christine Joy Combes.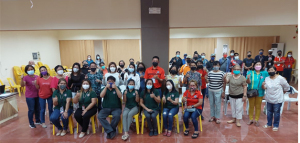 Following the orientation, the participants are expected to utilize the system, and several of them are able to test its efficacy. This demonstrates that, despite the challenges, we can survive and provide quality services to all cooperatives. Furthermore, the CDA anticipates greater compliance with mandated report submissions from cooperatives (small, medium, and large) throughout the district.
(by Sheryl Lou M. Fabia, CDS II)