Cooperative Development Authority celebrated 33rd Anniversary and PRAISE Awarding Ceremony
In celebration of its 33rd year anniversary, the CDA Program on Awards and Incentives for Service Excellence (PRAISE) Awarding Ceremony was held on March 10, 2023 at Novotel Manila, Araneta City, Cubao, Quezon City.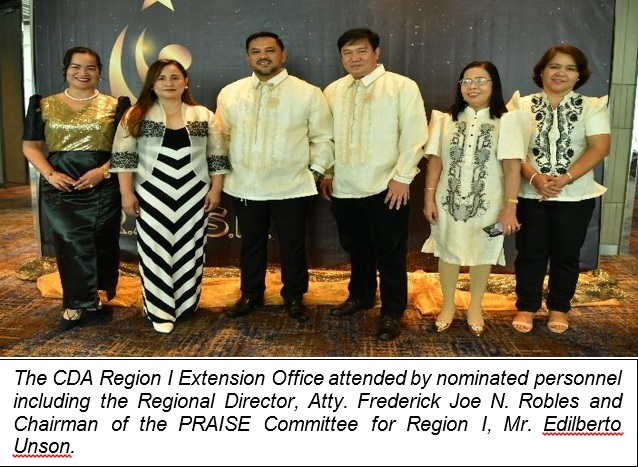 The CDA PRAISE Ceremony is a yearly event that aims to recognize and reward officials and employees of the CDA who demonstrated or contributed to the efficiency, economy, or other improvements in the agency's operation, or for their extraordinary acts or services in the public interest.
Nominees for Exceptional Performance Award from the Region 1 Extension Office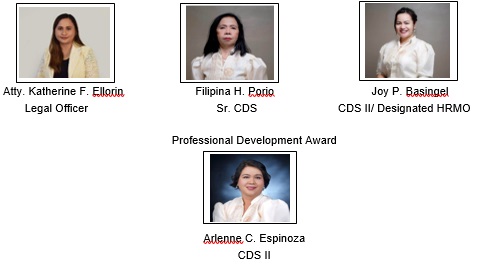 Ms. Joy P. Basingel of CDA Region I Extension Office and Ms. Lodith Castillo of CDA Region IX Extension Office grabbed the "Exceptional Performance Award for CDS Technical Personnel" among the nominees from the different regions. Ms. Basingel is a Cooperative Development Specialist II assigned in the Regional Office and also Designated Human Resource Management Officer (HRMO). She graduated with the degree of BS in Environmental Science and completed her Master in Public Administration on May 2021.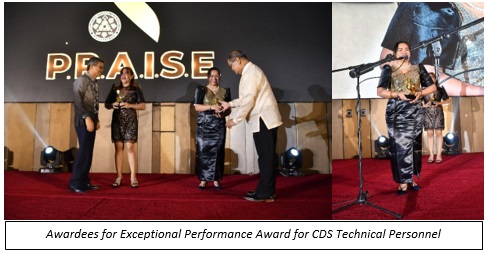 Another commendable awardee for "Professional Development Award" was Ms. Arlenne C. Espinoza, CDS II, who graduated Doctor in Public Administration (D.P.A.) on December 22, 2022. This is to give credits to those officials and employees who successfully finished their studies but still satisfactorily rendered their duties and responsibilities as a public servant.
Before the program ends, the Undersecretary of TESDA, Usec Vidal Villanueva III awarded as the "Male Star of the Night" and Ms. Joy P. Basingel as "Female Star of the Night".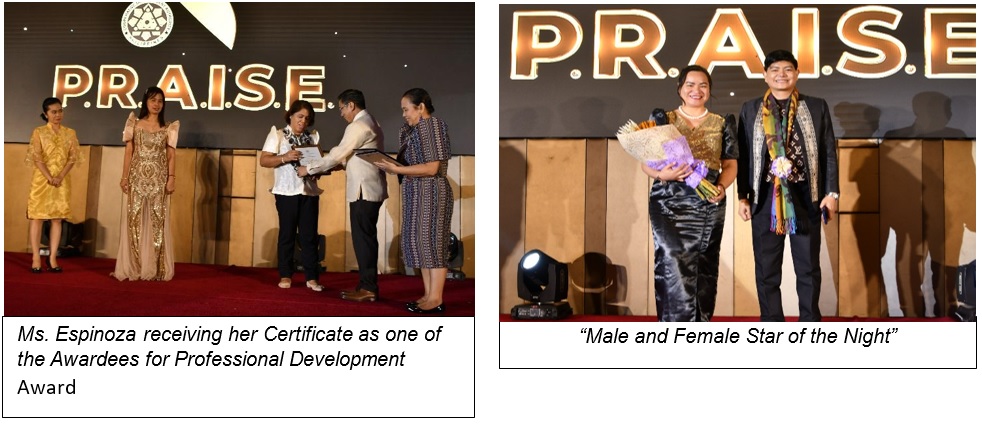 The event was concluded with inspiration and attendees were motivated to do their best and to be the model for all CDA employees.
Prepared By:
Edgar S. Ibuan
Administrative Assistant II (HRMA)