In line with the avowed commitment to serve the cooperatives with utmost responsibility, the Cooperative Development Authority Region I Extension Office (CDA R1 EO) thru Acting Regional Director (RD) Alberto Sabarias, Acting Supervising CDS Edilberto Unson and Legal Officer Atty. Katherine F.  Ellorin made a courtesy visit to the Bureau of Internal Revenue Regional Office I (BIR) on March 24, 2022 at the BIR Building, Mc Arthur Hi-way, Calasiao, Pangasinan. The purpose of the visit was to discuss tax and other related issues of cooperatives.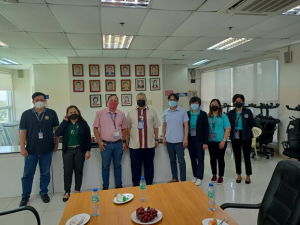 Some of the issues and concerns of cooperatives raised were: the taxability of interest on share capital and patronage refund; application for and processing of Certificate of Tax Exemption (CTE) of cooperatives and Taxpayer Identification Number (TIN) of the members.
BIR RD Antonio Jonathan G. Jaminola stated that interest on share capital is not taxable as reiterated in Revenue Memorandum Circular No. 121-2021. Under the said RMC, members of the cooperative are not liable to pay any tax or fee on the interest earned on member's deposit and fixed deposits (share capital). Cooperatives are also not liable to withhold tax on the aforesaid interest payments.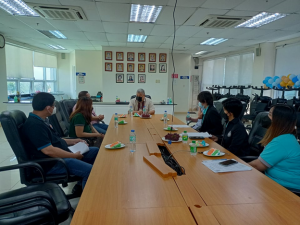 Similar to the interest on member's deposit and fixed deposits (share capital), RD Jaminola affirmed that patronage refund is likewise non-taxable.
On the issuance of CTE, RD Jaminola clarified that the BIR does not require that a cooperative is operating for at least two (2) years. Further, he stressed that the cooperative must submit complete documentary requirements for the issuance of the CTE. RD Jaminola likewise elaborated that the grant of tax exemption is a privilege; hence, cooperatives must observe the terms and conditions prescribed in the CTE.
Albeit, TIN of members may be secured by the cooperative. In addition, RD Jaminola advised that for cooperatives with numerous members, they may file a written request for access to the BIR National Office (NO) to encode the TIN of their members.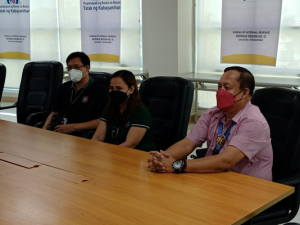 Nevertheless, Acting RD Sabarias, Acting Supervising CDS Unson and Atty. Ellorin extended their appreciation to the BIR for having conducted a lecture on Tax Education for Cooperatives in January 2022 at the Koop Balitaan.
The meeting ended well with a commitment that both national government agencies will help and assist each other in the implementation of their respective mandates.