Radio Guesting in DWIZ 89.3 FM News Radio Dagupan to Promote the Organization of Credit Surety Fund Cooperatives in Region I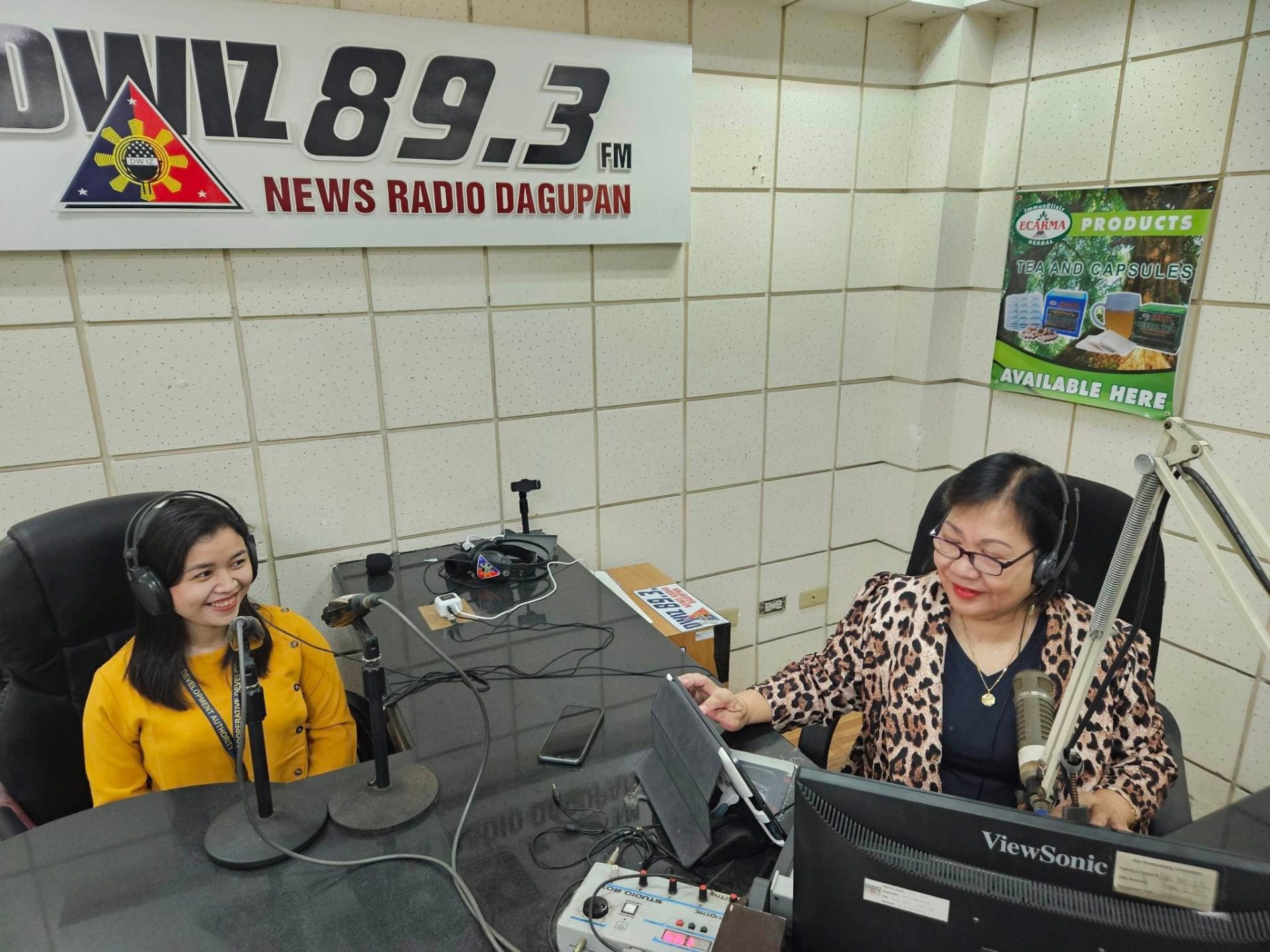 The Acting Head of Credit Surety Fund (CSF) Section, Ms. Fiona Bianca Cuenca have had a radio guesting at DWIZ 89.3 FM News Radio Dagupan on March 11, 2023 (Saturday) which was aired at 6:15-7:00 AM with Ms. Susan Yadao as a news anchor to promote CSF concepts, programs and services in Region I.
In her guesting, she discussed the CSF concepts, and how to create CSF cooperatives in which the possible members are cooperatives, non-government organizations (NGOs), Local Government Units (LGUs), Government Financial Institutions (GFIs), and other government agencies. She also lobbied for the commitment and support of the Local Chief Executives of the Local Government Units to organize CSF cooperatives in the Region as they aim to contribute to their poverty alleviation programs, as well as to accelerate economic growth and development of all micro, small, and medium enterprises (MSMEs) including the cooperative officers and members in the Region. It will increase the source of capital of MSMEs and Cooperatives because the loanable amount is 5 to 10 times of the contributions to the CSF Cooperatives to be organized.
In the end, Ms. Yadao appreciated the CSF program and also the continuous assistance and support of the CDA to all cooperatives in Region I.
(Bianca Cuenca, Acting Chief, CSF Section)