"Compassion and dedication knows no boundaries." This statement would describe how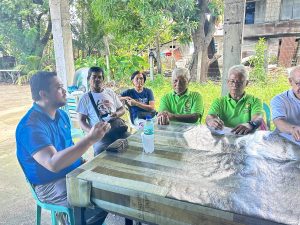 leaders' unwavering commitment to helping and caring for others would foster and empower humanity toward improving their lives.
The Cooperative Assessment, and Redevelopment through Empowerment for Sustainability (CARES), a program initiated by Atty. Frederick Joe N. Robles, Regional Director of CDA R1 continues to extend helping hands to cooperatives in Dasol, Pangasinan on August 18, 2023.
It is an advocacy program that aims to empower development and promote the quality of life of cooperatives, particularly micro and small, by understanding and acknowledging their array of challenges and adverse events while improving their services and operations for their members.
Moreover, it is an avenue of raising awareness about the CDA programs and initiatives that may assist solve problems and meet their growing needs.
Prevalent challenges and concerns raised by the cooperatives included leadership-related problems, management of funds, a lack of training for officers and members, and compliance with the mandatory reports.
Finally, the Regional Director proposed certain plans, recommended strategies and stated forthcoming initiatives to address their difficulties and concerns. (Jasper V. Ferrer, CDS II)