With the spread of the COVID-19 virus and its economic and social blows, the world is facing a time of unparalleled uncertainty. This is now a time when the previously unthinkable things are now a reality. The mandatory closure of non-essential businesses and the confinement of billions of people to their homes are shaping to become the new normal which directly impact societies and economies.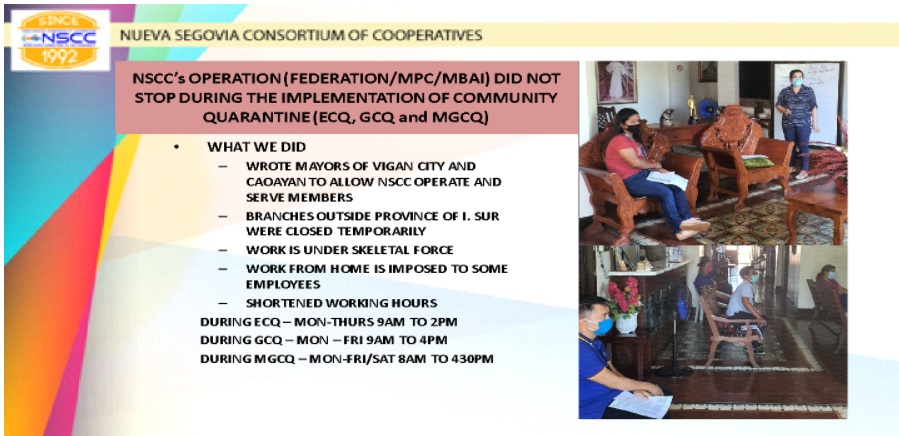 Historically, during periods of crises, the values of cooperation, solidarity, and caring for others experience an increase in popularity. In light of this, the NSCC has been one of the stalwart cooperatives in the region putting out initiatives which respond to the drastic changes and effects of this pandemic. Their members have truly adapted the universal cooperative values and principles as a way of life.
Their work and business protocols have been aligned with the efforts of the national government both in terms of virus spread prevention and helping the people and the community.
During this difficult period, the NSCC is demonstrating the need for a community-based socio-economic model that serves its people and its communities and finds its strength in the support of those very same people and communities (VIFE).