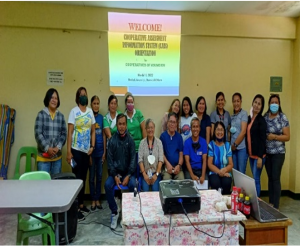 CDA- DISTRICT 1, Davao del Norte field office in coordination with PADO-CIDD, Davao del Norte in support of the Local Government Unit of Asuncion thru the Municipal Cooperative Development Council (MCDC-MCDO) have conducted the Cooperative Assessment Information System (CAIS) Orientation to the Nine (9) primary cooperatives which have been participated by nine (9) male and sixteen (16) female compliance officers and bookkeepers.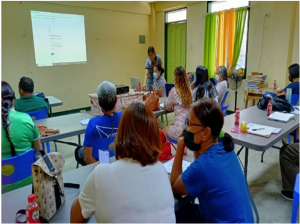 The said activity took place on March 11, 2022 at Barangay Training Center, Buclad, Asuncion, Davao del Norte.  Ms. Laichie L.Cañas, CDS II, SES, CDA-Davao Extension Office was the Resource Speaker and facilitated by Zara B. Perez, CDS II in District 1 of Davao del Norte.
        The objective of the orientation is to facilitate the compliance officers or bookkeeper of the various cooperatives on its compliance with the Mandatory Report using the new system where all the components of the required reports are to be encoded online thru the new CAIS System.