On April 25, 2023, the Cooperative Development Authority (CDA) – Regional Office 11 and Bangko Sentral ng Pilipinas (BSP) in coordination with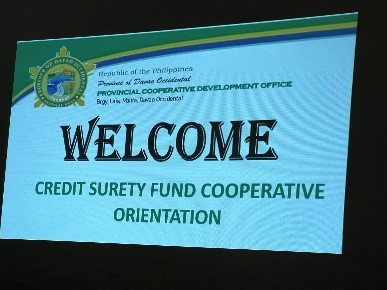 PCDO Davao Occidental facilitated the blended Contributors Orientation Seminar  (COS) to the proposed Davao Occidental Credit Surety Fund Cooperative held at the Governor's Office, Malita, Davao Occidental.
       The COS was conducted as one of the requirements for the registration of Credit Surety Fund (CSF) cooperative as prescribed under RA 10744 or the Credit Surety Fund Cooperative Act of 2015. Potential cooperative members and representatives from LGU Davao occidental headed by PCDO Ms. Estella Margaret L. Gabaldon and Ms. Edel Quinn Dilla attended the orientation.
          In attendance also were Deputy Administrator  Atty. Ma. Lourdes P. Pacao and Mr. Joselito O. Hallazgo, Director, of the CDA CSF Service, RD Glenn S. Garcia, Engr. Rhandy B. Corro and Ms. Annaliza D. Inot of CDA Regional Office XI.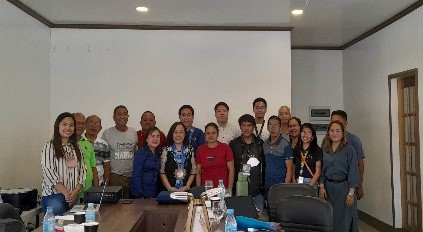 BSP was represented by Eleanor D. Ramos, Manager, Financial Inclusion Office participated virtually.
          Ms. Ramos discussed the concept, history and milestone of the CSF program while Atty. Pacao presented the salient features of RA 10744 and CSF Coops Selected Statistics. Dir. Hallazgo on the other hand, discussed the CSF registration requirements.
          RD Garcia also delivered his inspirational message to the participants. The orientation ended with the commitments of all seven (7) cooperatives present to join the proposed CSF cooperative.