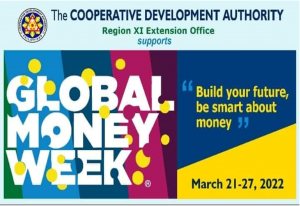 In celebration of the Global Money Week where we recognized the importance of instilling financial awareness and the value of savings among our youth and young adults, the Cooperative Development Authority – Davao Regional Office hosted the conduct of eMoney Webinar on November 24, 2022 from 9AM-12NN, via zoom platform. It was a regional event mostly attended by large cooperatives as guardian cooperatives to their respective laboratory cooperatives. In total, there are eleven (11) laboratory cooperatives registered in Davao Region.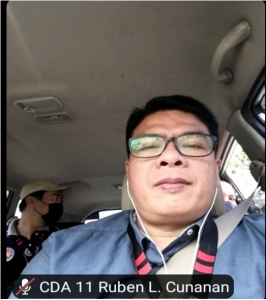 The activity started with the program preliminaries followed by recognition of participants by the host of the event, Ms. Maria Theresa B. Dave, with a total of 187 cooperative leaders coming from the different provinces of Davao Region. A welcome message was delivered by Regional Director Ruben L. Cunanan of CDA Davao, where he emphasized on the importance of this event as we instill the value of savings among our youth.
        The youngest member of the Board of Directors and Head of the Finance Cluster, Assistant Secretary Vidal D. Villanueva III graced the occasion by giving his Inspirational Message. Indeed, his valuable sharing in emphasizing the CDA's thrust to instill financial literacy and awareness among the cooperative members, was very encouraging.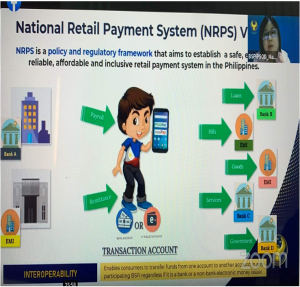 Ms. Doreen R. Catayoc, Sr. CDS of CPDAS, introduced the main Resource Speaker of the activity Atty. Maria Icel L. Lacambacal, Bank Officer V of the Banko Sentral ng Pilipinas (BSP) assigned at the Payment System Oversight Division (PSOD) presented, Her topics are the following: eMoney and Digital Banking, Fraud and Scams and Consumer Protection on Digital Transactions. The presented topics highly captured the interest of the viewers as questions were raised, as we now operate in the new normal of transacting business, that is- online and cashless. 
        The activity ended with the encouraging message from the Supervising CDS of CDA Davao, Mr. Antonio C. Escobar during his closing remarks. A photo opportunity followed, with all the remaining participants gamely posed as they expressed their gratitude in the conduct of this event. (MTBDave, CDS II)