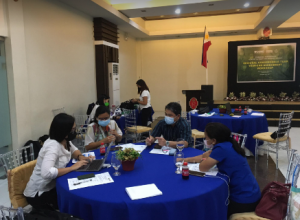 Last 10-12, 2021, CDA Regional Office XI (CDA XI) Supervising CDS Antonio C. Escobar attended the Department of Social Welfare and Development's (DSWD) EPAHP Yearend Assessment Workshop at the Royale House Hotel, Tagum City, Davao del Norte. Also, other agencies such as NIA XI, DAR XI, DA-BFAR, DA-ATI, National Nutrition Council (NNC), DOST XI, TESDA XI, PCA XI, POPCOM XI, BJMP, DepEd XI were represented by their respective EPAHP designated focal persons at the said activity.
The activity is aimed to: 1) build rapport and revive good working relationship among partner agencies; 2) provide orientation on EPAHP Framework; 3) assess and evaluate the EPAHP related activities and implementation for CY 2021; and 4) plan out convergence strategies for CY 2022.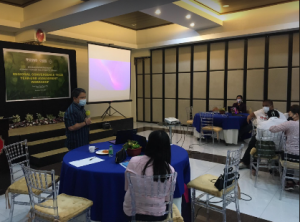 Ms. Angelie L. Rodriguez, DWSD XI Regional Program Coordinator, and Mr. Roy M. Monte, DSWD Capbuild & Admin Officer, and the rest of the DSWD XI-EPAHP personnel, facilitated the processes which include orientation/discussion, workshops, and planning sessions. All throughout the duration of the activity, active participation in discussion, sharing of ideas and experiences was very evident among participants.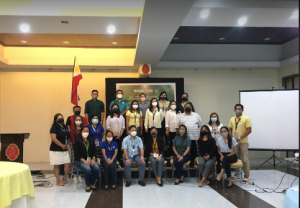 Primarily, there was a common desire among agency representatives to register duly identified community-based organizations (CBOs) with the CDA XI as cooperatives to consolidate all development efforts of the members, who are farmers, fisherfolks, urban poor settlers, and the like, for sustainable economic development. This simply was a manifest exercise among participants of their great interest in sustaining the kind of partnership which EPAHP is designed to achieve towards poverty and hunger eradication both in the country's rural and urban communities.