Immediately after his Ceremonial Signing of the Memorandum of Agreement (MOA) with Heads of PDIC, BSP, SEC, and PCC, USec. Joy Encabo finds time to meet Skeleton Workforce personnel at CDA Regional Office XI (CDA XI) on Friday, 05 November 2021.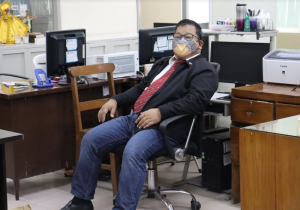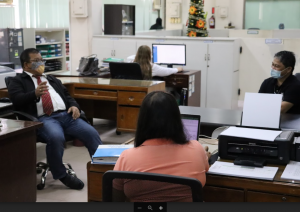 During his chit-chat with the said personnel, USec. Encabo shares events and updates at the Head Office as well as some of the big plans and activities of CDA for all CDA personnel for FY 2022. The personnel, then, takes delight and moral boost from the sharing and the physical presence of the CDA Chairperson inside the regional office.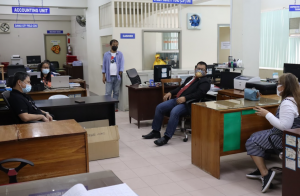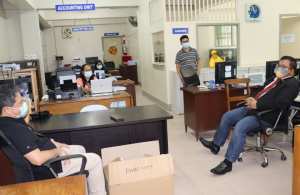 His presence at the regional office was prodded by the urgency of having CDA XI as the venue for the ceremonial signing of the MOA on the Procedures for Applications for Mergers and Consolidations and Acquisitions of Banks, between and among agency Heads of CDA, BSP, PDIC, SEC and PCC, via Microsoft Teams Application. Upon instruction by Atty. Elizabeth Batonan, Director of Regulation, Supervision and Examination Services, and close coordination with the Office of the Chairperson at the Head Office, CDA XI MIS, then, assisted him to successfully perform the formalities in the said virtual platform.
Indeed, quality moments, such as this, are essential to inspire the skeleton workforce personnel, in particular, and the entire CDA XI family, in general, to sustain the drive in delivering the agency's frontline services amidst the pandemic.