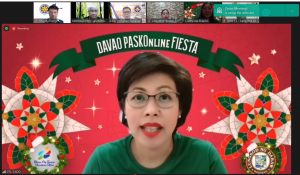 DC Administrator Atty. Zuleika T Lopez hosted a virtual meeting today to formally welcome new CDA XI Regional Director Ruben Cunanan. The meeting was joined by DC CDO Luzminda C. Eblamo and DC CDC Representative Ping Torres . Other participants to the meeting are from the Office of Councilor Jonald Dayap, Chairman, Committee on Cooperative Development, and other personnel of CDA XI and the DCCDO.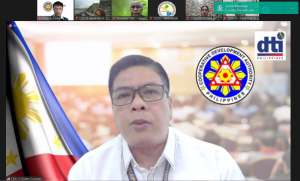 After RD Cunanan was properly introduced, he delivered his message of appreciation to the City Government of Davao for responding to his request for a Courtesy Call. He also acknowledged the active support of the government in cooperative development. Atty. Lopez warmly welcome RD Cunanan as the new Regional Director of CDA XI. She stressed on the importance of cooperatives in the city and their roles in the economy. She even shared the views of Japan Prime Minister who just recently visited Davao City where he made mentioned to DC Mayor Sara Duterte about cooperatives as their strong economic development partner. DCCDO Head Luzminda C. Eblamo and DCCDC Representative Ping Torres gave their welcome message to RD Cunanan.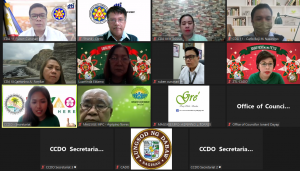 It was indeed a fruitful meeting which resulted to agreements on the following concerns to be reviewed and implemented accordingly: 1) Revival of Tripartite Memorandum of Agreement (CDA-LGU-CCDC), 2) Implementation of RA 11535 and 3) Office Station of CDA personnel at CCDO.