The Department of Trade and Industry (DTI) Davao del Sur Provincial Office gives series of trainings to their beneficiary ARBOs. The two day training was held last March 8 and 11, 2022 and focuses on the Fundamentals of Cooperatives and Governance and Management for Cooperatives and were conducted by the CDA Davao del Sur Team headed by their Supervisor Engr. Rhandy B. Corro, Senior CDS and OIC of CRITS with the two CDS IIs assigned in Davao del Sur, Fe P. Laud and Alice S. Corro.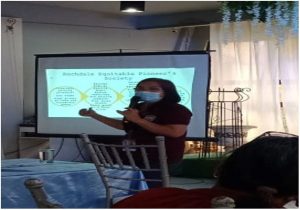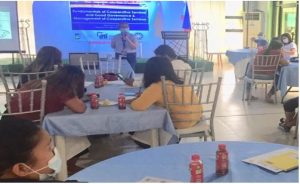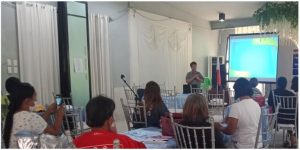 During the opening, the OIC Provincial Director OF DTI, Engr. Maria Victoria R.
Placer presented the rationale of the activity and overview of the DTI – CARP. There are 25 participants who attended the training representing different ARBOs from cooperatives and associations. It was emphasized by the speakers that for the participants coming from cooperatives, they will now be compliant to the two mandatory trainings required for the officers of the cooperatives.
           In the course of the discussion of the topics by the resource speakers, participants were allowed to asked questions, share their thoughts and expectations. The participants were very participative and expressed appreciation to the conduct of the said training. 
            A short closing program was prepared by the Secretariat and the DTI OIC BDD Chief, Mr. Sarry L. Kinoc, Jr. gave his closing message and distributed the Certificate of Participation to all the participants and Certificate of Appreciation to the resource speakers.
            Indeed, it was a fruitful coordinated activity between DTI and CDA.