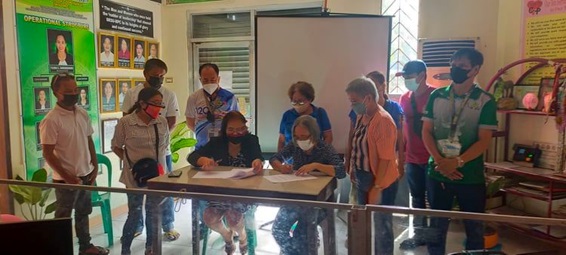 December 15, 2021.  Another Memorandum of Agreement (MOA) of Koop Kapatid Program was signed in Sultan Kudarat State University (SKSU) Campus, EJC Montilla, Tacurong City, Sultan Kudart between the Cooperative Development Authority (CDA) Region 12 and Sultan Kudarat University Multipurpose (SKSU-MPC).  It was followed by the MOA signing between the SKSU-MPC as the Partner (Big Brother) cooperative and United Peoples Multipurpose Cooperative as the Beneficiary (Small Brother) cooperative.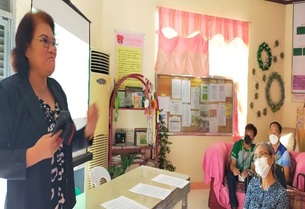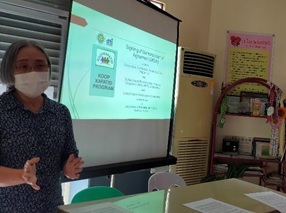 CDA Region 12 was represented by Director Elma R. Oguis while SKSU-MPC was represented by its chairperson, Ms. Lynnette Peniero and Ms. Perlita Espurtuno, chairperson represented United Peoples MPC on the said signing ceremony.  The event was also witnessed by CPDAD acting Chief Ruth N. Alendajao, Marlyn R. Santillian, Field CDS II of Sultan Kudarat and the respective Board of Directors and Managers of both cooperatives.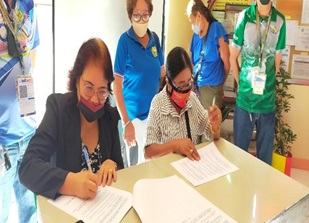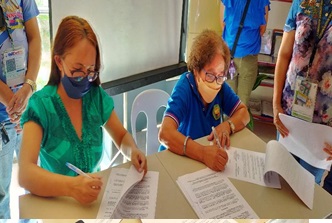 Chairperson of SKSU-MPC  and United Peoples MPC as well as their respective managers signing their Agreement on the Koop Kapatid Program as Big Brother Coop and Small Brother Coop.