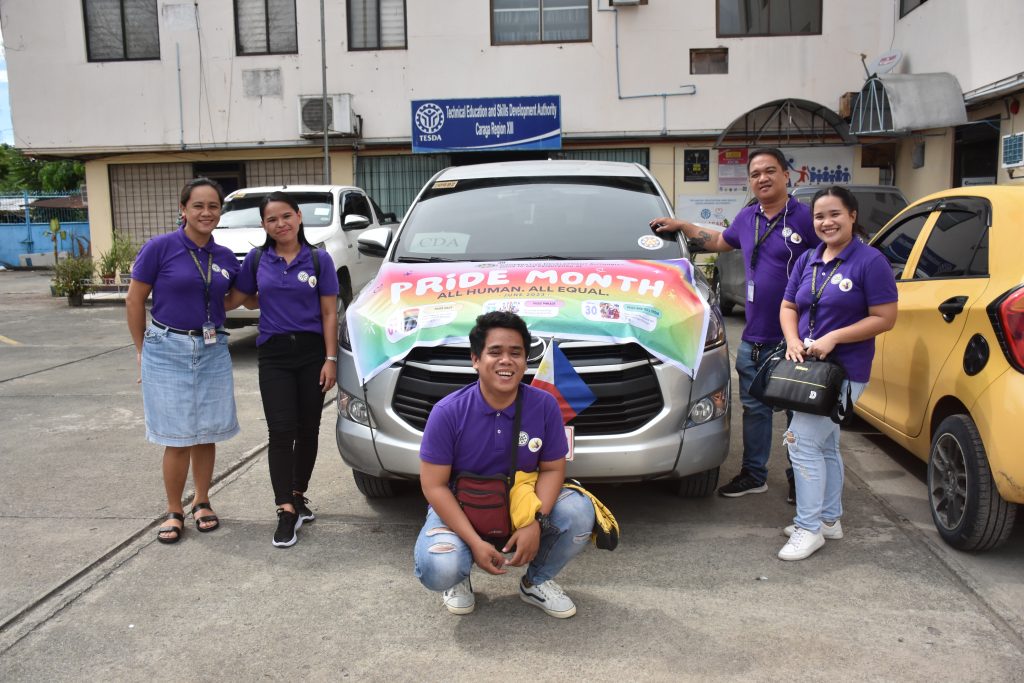 The Cooperative Development Authority (CDA) proudly joins the global celebration of The Pride Month. One of the remarkable events in Caraga was the Pride Parade held on June 23, 2023. The vibrant Pre-Parade and Post-Parade activities took place at the Entrance Canopy of SM City Butuan. The program included several highlights: 1) Launching of the Comprehensive Anti-Discrimination Ordinance, 2) Solidarity messages, 3) Advocacy Video Launch – "What Does Pride Mean to You," and 4) Performances and Parade of Mardi Gras Best Outfits. The event saw enthusiastic participation from various LGBTQ+ organizations, government offices, schools, non-governmental organizations, and partner organizations. The Mardi Gras Best Outfit contest was open to all LGBTQ+-identifying individuals and their allies who took part in the parade.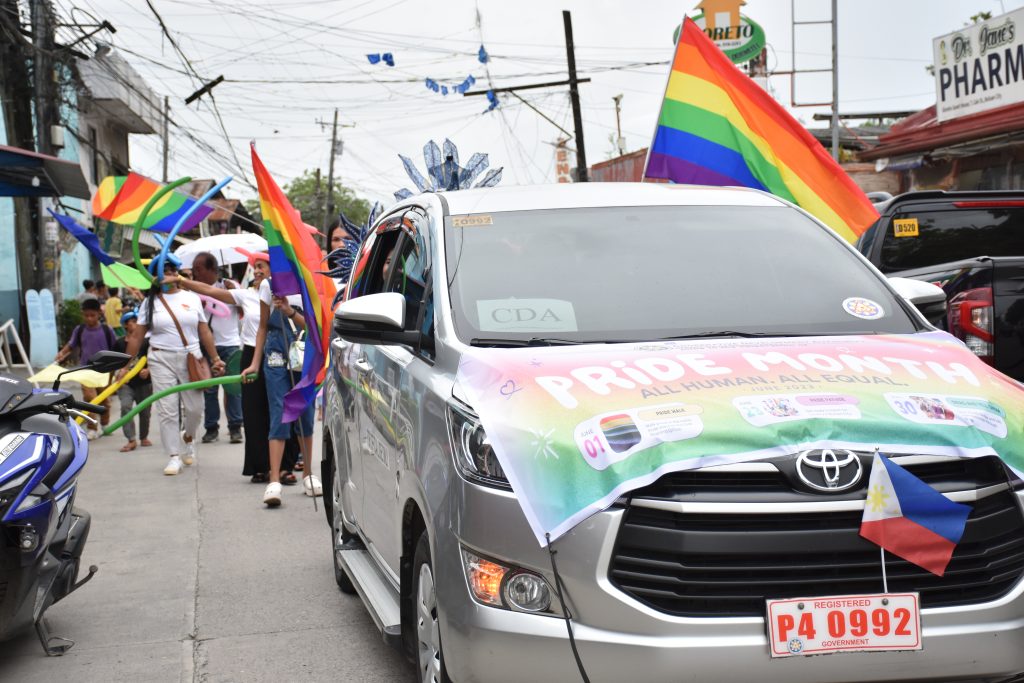 We were honored to have Atty. Aurora Luanne R. Cembrano-Ramos, the Officer-in-Charge of the Commission on Human Rights (CHR), deliver a heartfelt solidarity message. Designated as the country's Gender and Development Ombud under the Republic Act 9710, also known as the Magna Carta of Women (MCW), the CHR plays a vital role in championing gender equality. Additionally, Mr. Alexander A. Makinano, the Chairperson of the Regional Gender and Development (GAD) Committee and Regional Director of the Commission on Population and Development, delivered an inspiring solidarity message. The event concluded on a high note with a colorful fashion show by the Mardi Gras participants, showcasing their creativity and self-expression.
The Pride Parade was an incredible display of unity, inclusivity, and support for the LGBTQIA+ community. The CDA extends its appreciation to all the individuals, organizations, and institutions that made this event possible. We stand committed to promoting equality and fostering an environment where everyone can live with dignity, respect, and acceptance.
Let us continue to celebrate diversity, advocate for the rights of all individuals, and work towards a more inclusive society.  ********