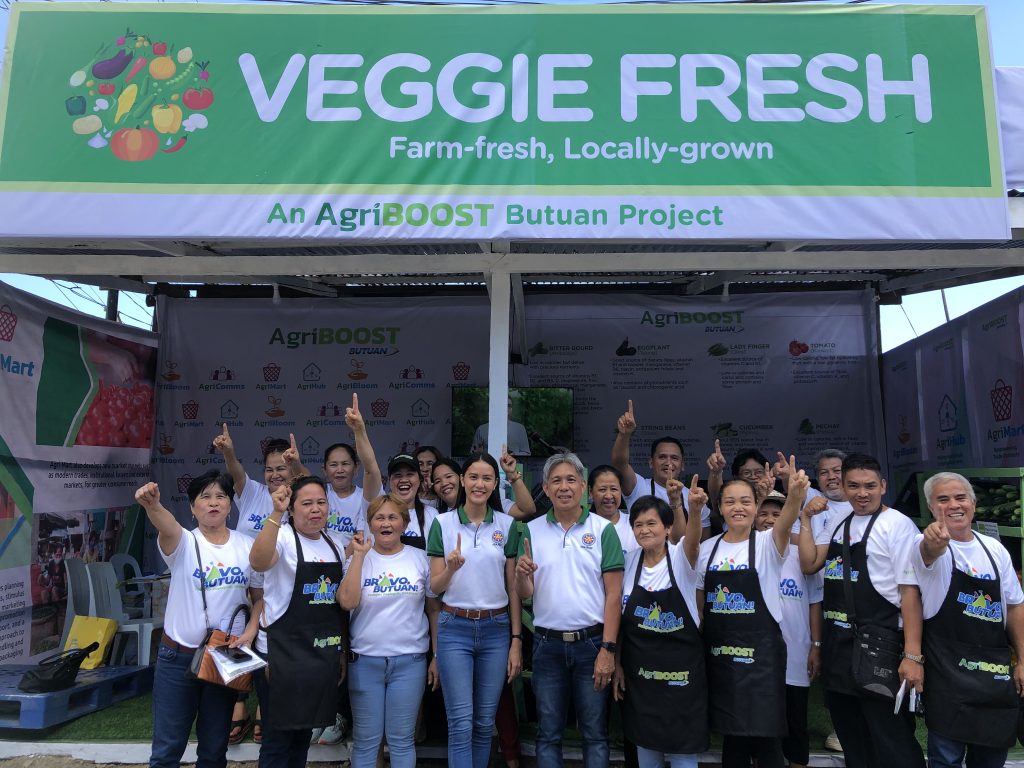 On a Saturday, March 17, 2023, the Veggie Fresh, Farm Fresh, Locally Grown started their business operated by the Tabuan Vendors Consumers Cooperative (TAVECC), located at the Tabuan Market of Butuan City, a newly registered cooperative last January 2023. The organization is composed of farmers and market vendors who are part of the Agriboost Project initiated by the Local Government City of Butuan. Agriboost is an agri-ecosystem innovation that boosts farmers capacities and catalyzes market forces for a sustainable, food-secure and vibrant community.
The cooperative ensures that the products they sell are bought from the local farmers of Butuan City and sold at a fair market price.  In fact, on March 21, 2023, there was an inauguration of the Agrihub operation at the Public Van Terminal, Butuan City headed by the City Mayor Ronnie Vicente Lagnada. The said event was attended by the different partner-line agencies, academes, officers of LGU Butuan, stakeholders and of course, the farmers of Butuan who made this project come to realize.

Along with the Agrihub is the Agrimart, an electronic platform where it empowers trade partners between vendors/retailers and buyers for easier access to the market hub.
Indeed, it was a start-off. Everyone is looking forward for the success of the Agriboost as it is one step higher with the implementation of the Project.
According to Mr. Antonio Morales, Chairperson of TAVECC, "It was such a great opportunity for us, farmers, and market vendors to be part of this project. Now, the cooperative will only sell vegetables and other products at a lower market price that would greatly help our buyers."
The cooperative is hoping that this endeavor would greatly improve and help lift up their quality of life. Amidst the challenges, the cooperative hopes that through cooperation and collaborative efforts, this project will be fruitful and successful to be of use to the farmer sector and the public.