(Tuguegarao City, Cagayan)- The Cooperative Development Authority and the Philippine Center for Postharvest Development and Mechanization (PHilMech) have entered into a Memorandum of Agreement (MOA) on May 27, 2021, in the Science City of Munoz, Nueva Ecija, which aims to oversee the smooth and orderly implementation of the farm mechanization program. The MOA points out the need to capacitate the qualified Farmer Cooperatives and Associations (FCA) – beneficiaries of the mechanization program through the conduct of entrepreneurial and financial management and skills training.
To ensure the Entrepreneurial Capability Enhancement of the FCA Beneficiaries, training workshops for the latter were conducted through a blended approach (physical and virtual).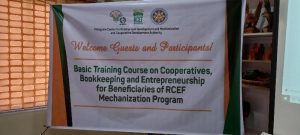 For the year 2021, The Cooperative Development Authority,  Region 02 Extension Office has successfully conducted 7 batches of training workshops among FCAs in the region.  A total of 26 Farmer Cooperatives and 41 farmer associations with 71 and 119 individual members have attended the training course respectively.
The FCAs were trained on how to have an entrepreneurial mindset, record financial transactions, prepare cash flow, and make financial reports. Moreover, the participants were trained in simple bookkeeping and the use of the Farm Machinery Utilization Record Book (FMURB) for them to have proper records keeping and maintenance of the operation of the equipment that was granted to them by the PHilMech.
The training was facilitated and conducted by the Technical Management Team of the CDA-R2 Extension Office, headed by Atty. Franco G. Bawang, Jr. and PHilMech as the partner agency.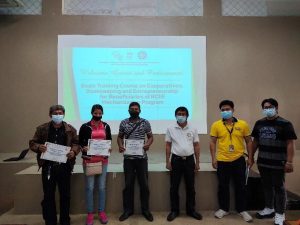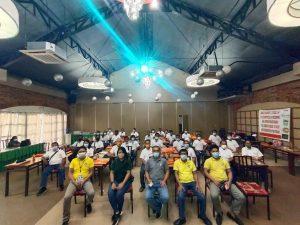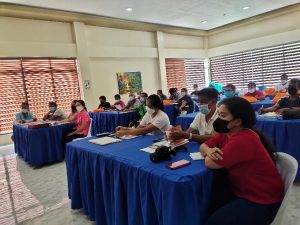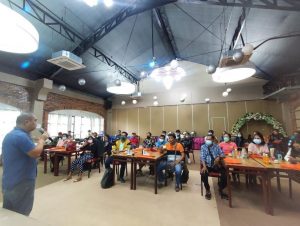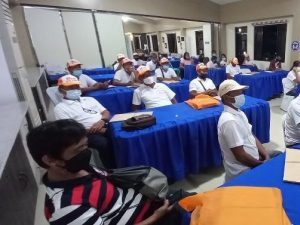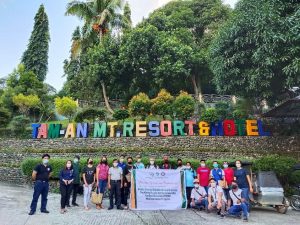 The training workshops were conducted on the following dates:
| | |
| --- | --- |
| DATE | VENUE |
| October 22-23, 2021 | Tam-an Mt. Resort and Hotel, Busilac, Bayombong Nueva Vizcaya |
| October 28-29, 2021 | Tam-an Mt. Resort and Hotel, Busilac, Bayombong Nueva Vizcaya |
| November 9-12, 2021 | Piazza Zicarelli Hotel and Bakeshop, Upi, Gamu, Isabela |
| December 7-10, 2021 | Piazza Zicarelli Hotel and Bakeshop, Upi, Gamu, Isabela |
| December 22-23, 2021 | Piazza Zicarelli Hotel and Bakeshop, Upi, Gamu, Isabela |