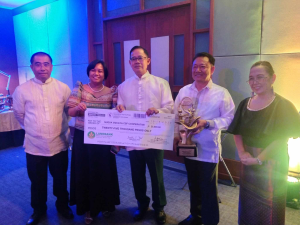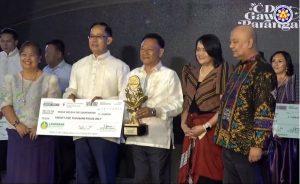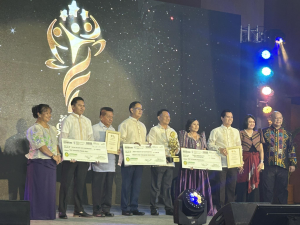 On October 13, 2023, Nueva Vizcaya Credit Surety Fund Cooperative (NVCSF) emerged as the Most Outstanding CSF Cooperative during the CDA Gawad Parangal 2023 held at the Philippine International Convention Center (PICC), Pasay City, Metro Manila.
CDA Gawad Parangal, is Cooperative Development Authority's (CDA) awards and recognition program for exemplary cooperatives that showcased their best practices, programs, and good governance. The program aims to celebrate and honor cooperatives that have contributed to the growth and development of their members and communities.
The plaque of recognition and cash prize amounting to Php 25,000 was received by NVCSF Chairperson, Mr. Arnel G. Domincel, and Vice Chairperson, Mr. Nieto P. Bacena.
Beyond the monetary award and recognition, NVCSF serves as a beacon of good governance, hard work, and dedication and to inspire cooperatives to always do best in whatever they do.