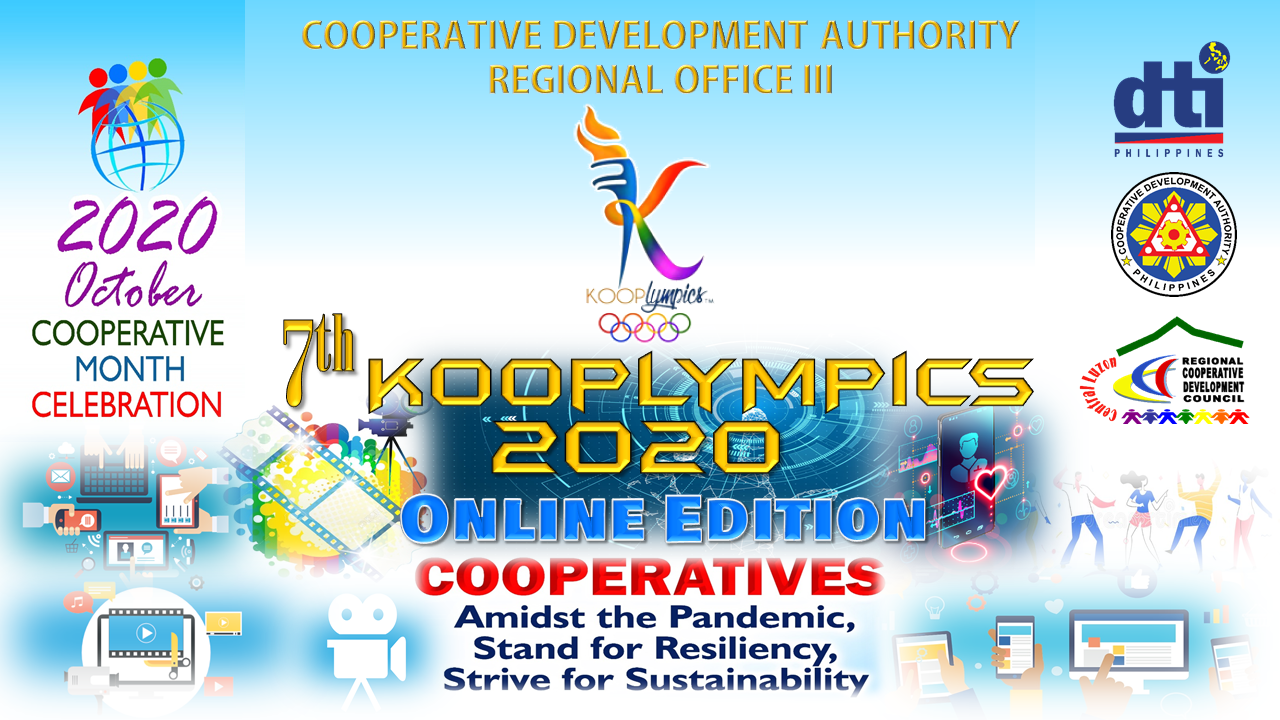 Pursuant to Presidential Proclamation 493, series of 2003, October of every year is a celebration of Cooperative Month in the Philippines.  As part of the celebration, the Cooperative Development Authority Regional Office 3 in cooperation with the Central Luzon Regional Cooperative Development Council (CLRDC) will spearhead an annual Kooplympics. The said "Kooplympics" is a region-wide festivity joined by participants from the cooperative sector of the seven (7) provinces and two (2) independent/highly urbanized cities in Region 3 which intend to promote the camaraderie among members of the cooperative sector.
This regional celebration is now on its 7th year and with the ongoing threat of the spread of the COVID-19 virus, it will be celebrated online via Zoom and FB Live platform. Still, to make the activity lively and enjoyable there will be online games, contests and challenges to be participated in by the cooperative members from each provinces and cities in the region. The event opening and Koop Online Quiz Bee will be held on the 16th of October, 2020 via Zoom and broadcast live at the Cooperative Development Authority Region III facebook.
For this year Kooplympics celebration, the following online activities will be showcased:
Koop Online Quiz Bee
Cooperative TikTok Challenge
Koop Music Video Contest
Koop Photo Documentary Contest
Click the above links for the Guidelines and Mechanics.
Koop Online Quiz Bee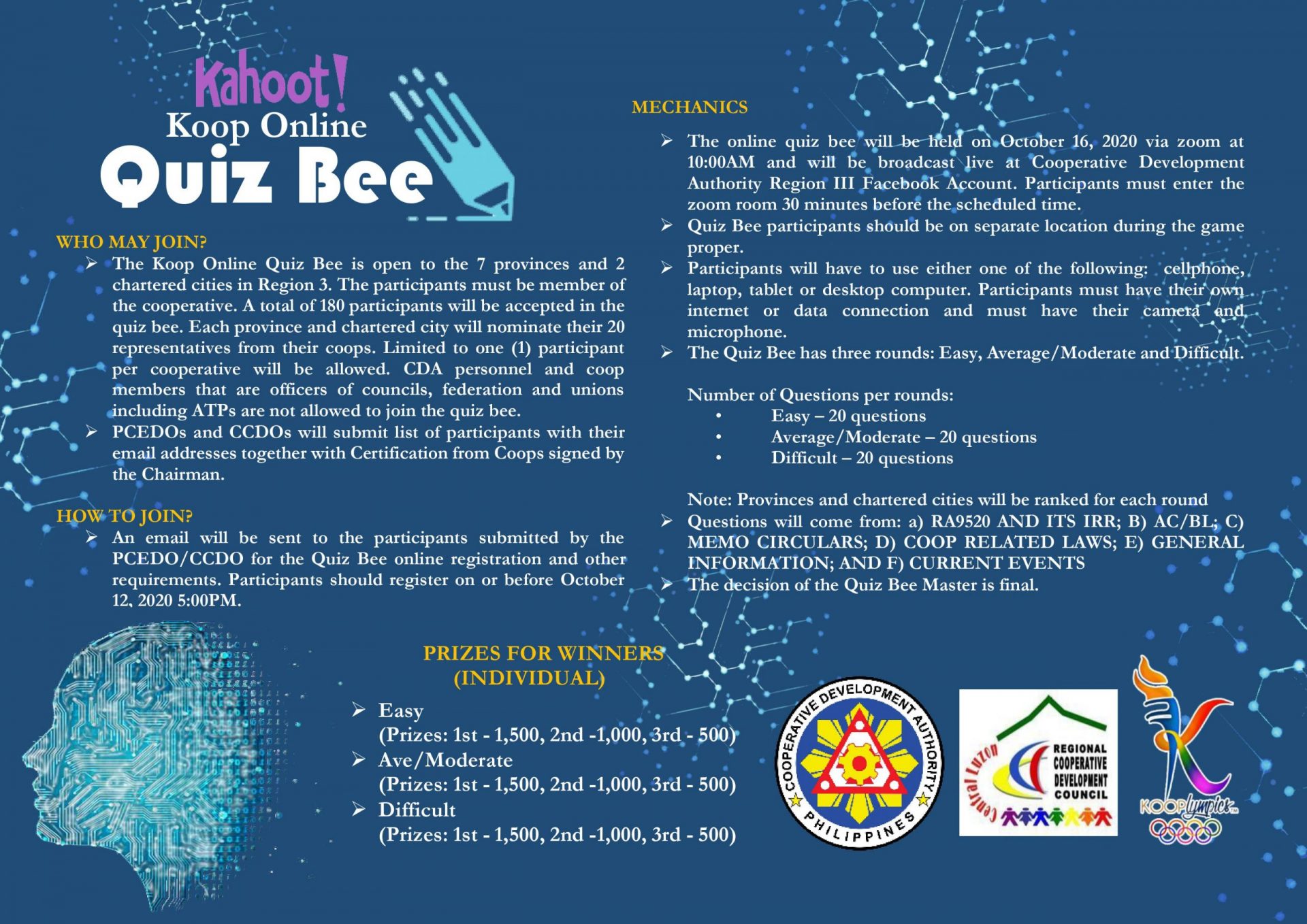 Koop TikTok Challenge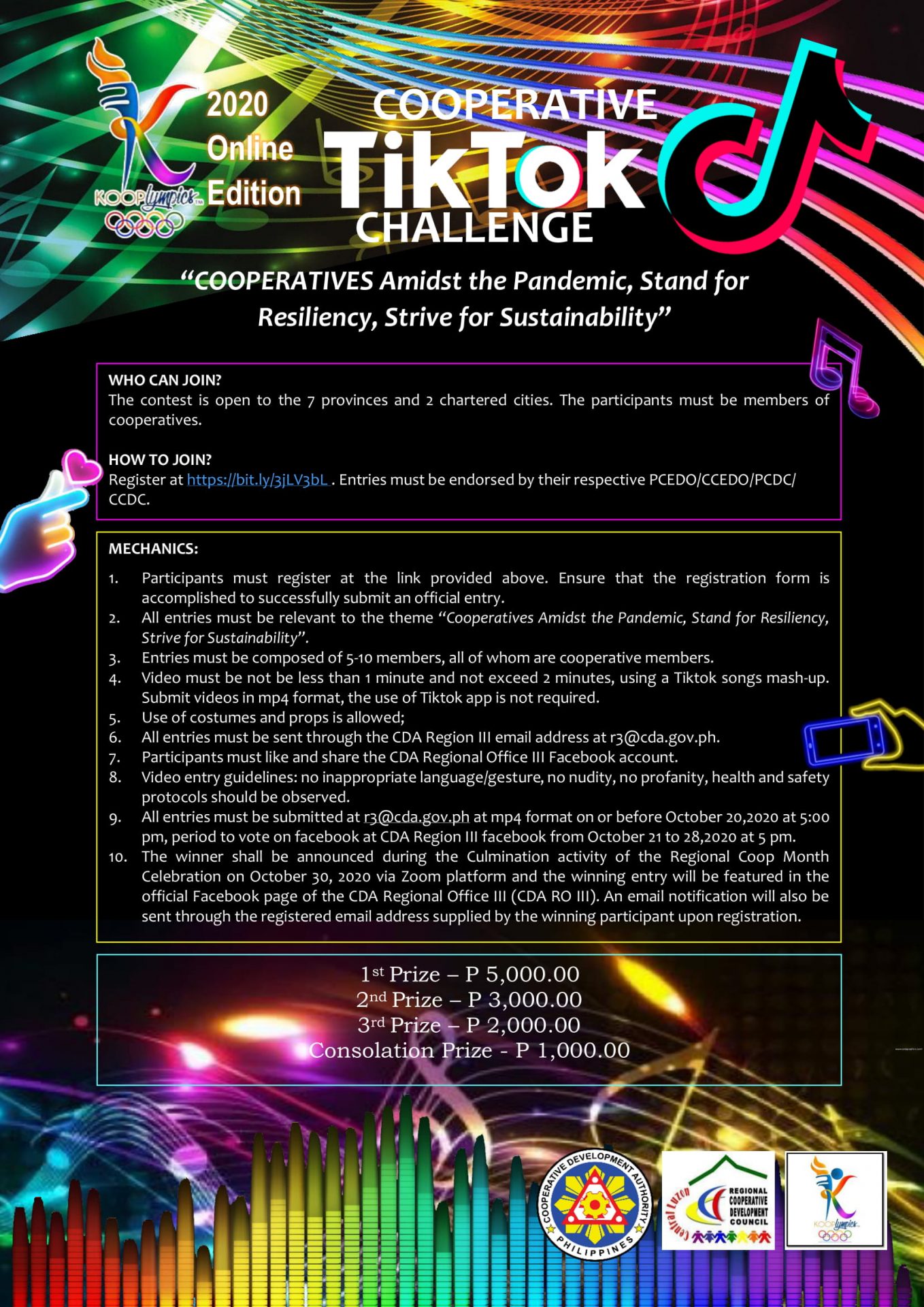 Koop Music Video Contest
Koop Photo Documentary Contest