The Cooperative Development Authority (CDA) Region III Extension Office conducted a Gender Orientation on December 13, 2022, at Hacienda Gracia Resort and Hotel, Lubao, Pampanga as part of its culture-building on gender and development.
The orientation was facilitated by the Attorney III of CDA Region III Extension Office, Atty. Macy N. Marcelo. Legal bases that anchor the concept of gender equality and other women-related laws in the country were expounded by Atty. Marcelo to wit: Republic Act 11862: Expanded Anti-Trafficking in Persons of Act of 2022, Republic Act 11930: Anti-Online Sexual Abuse or Exploitation of Children Act and Anti-Child Sexual Abuse of Exploitation Materials Act, Republic Act 11648: An Act Providing for Stronger Protection Against Rape and Sexual Exploitation and Abuse, Increasing the Age for Determining the Commission of Statutory Rape, Amending for the Purpose Act No. 3815 as Amended, Otherwise Known As "The Revised Penal Code," Republic Act No. 8353, Also Known as "The Anti-Rape Law of 1997," And Republic Act No. 7610, as Amended, Otherwise Known As the "Special Protection of Children Against Abuse, Exploitation and Discrimination Act".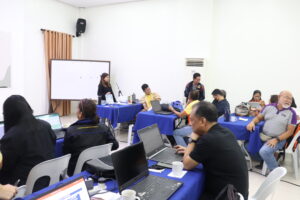 The orientation continued with more legal bases such as the: Republic Act 10398: An Act Declaring November Twenty-Five Of Every Year As "National Consciousness Day For The Elimination Of Violence Against Women And Children"; Republic Act No. 10906: Anti-Mail Order Spouse Act; Republic Act 11313: Safe Spaces Act; Republic Act 11148: Kalusugan at Nutrisyon ng Mag-Nanay Act; and Republic Act 11210: 105-Day Expanded Maternity Leave Law".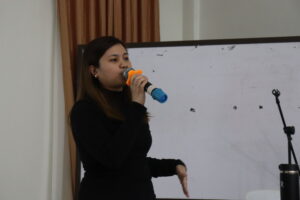 In order to realize the objective of the orientation, the talk on the legalities of gender equality continued, focusing on the following: Republic Act 9710: Magna Carta of Women; Republic Act 9775: Anti-Child Pornography Act of 2009; Republic Act 9995: Anti-Photo and Video Voyeurism Act of 2009; Republic Act 10354: The Responsible Parenthood and Reproductive Health Act of 2012; and Republic Act No. 10361: Domestic Workers Act or Batas Kasambahay.
Lastly, Atty. Marcelo elaborated the provisions of the following: Republic Act 9262: Anti-Violence Against Women and Their Children Act of 2004; Republic Act 8972: Solo Parents' Welfare Act of 2000; Republic Act 8533: Family Code of the Philippines; Republic Act 7882: Provision of Assistance to Women Engaging in Micro and Cottage Business Enterprises, and for other purposes; and Republic Act 6237: An Act Further Amending Republic Act 679, as Amended by Republic Act 1131
The points of discussion were designed to orient the participants in the basic concepts of gender and development and gender sensitivity, recognize and value the multiple roles of women in the different units of society, and establish a gender-sensitive culture in the workplace. Sample cases related to Violence Against Women and Children were also shared by Atty. Marcelo in which some of them were cases handled by herself.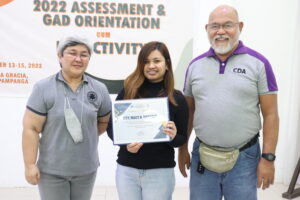 #CDAR3isGenderSensitive #GADOrientation
Prepared by:  BRIAN JOHN C. MENDOZA, CDS II
CDA Regional Office III Facebook Post | Embracing Diversity: CDA Region III Extension Office builds a gender-responsive culture