As part of the agency's Disaster Resiliency Preparedness Program, the Cooperative Development Authority (CDA) Region IV-A participated in the 1st Quarter Online Nationwide Simultaneous Earthquake Drill (NSED,) conducted by the Office of the Civil Defense last March 10, 2022.
Mr. Raffy Lucas, Office of the Civil Defense – Capacity Building & Training Service, served as the moderator during the online ceremonial pressing of the button. The CDA Region IV-A employees joined the activity through Facebook Live.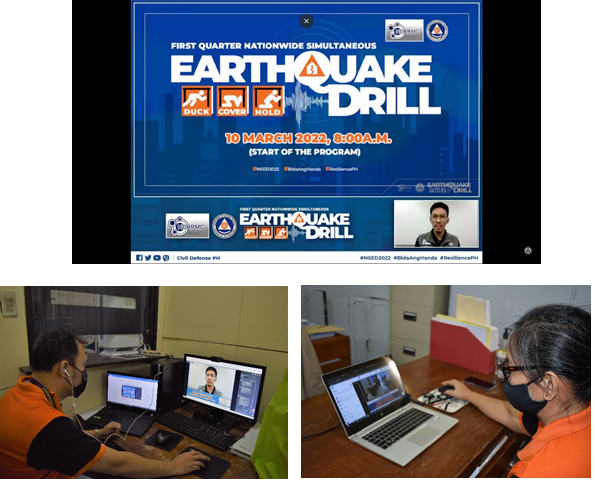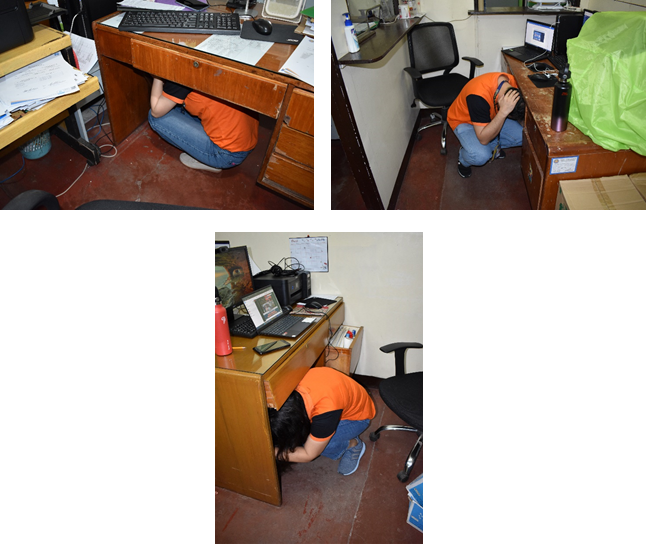 For the opening, Civil Defense Administrator for Administration, Asec. Hernando M. Caraig, Jr. gave his message. Since hazards and disasters continue to pose serious challenges to the development of the country, he encouraged everyone to participate on the next series of earthquake drills to be conducted by the institution. He also mentioned that there are several disaster-related programs and services of government agencies. However, it will only be effective if everyone will have a proper knowledge in response to any disaster. Also, he said that the safety of the community is not only dependent on one person or government agency, but rather on the cooperation of all concerned. Asec. Caraig added, "Sa Panahon ng Kalamidad at Sakuna, Bida ang Handa."
After this, the following people from different government agencies gave their messages of support and encouragement: (1) Usec. Renato U. Solidum, Jr. of DOST Philippine Institute of Volcanology and Seismology; (2) Atty. Kristine Rosary E. Yuzon-Chavez, Executive Director of Philippine Commission on Women; (3) Ms. Emily N. Beridicio, Executive Director of Coalition of Service; (4) Usec. Felicisimo C. Budiongan of Department of Social Welfare and Development; (5) Sec. Eduardo M. Año of Department of Interior and Local Government; and (6) Sec. Delfin N. Lorenzana of Department of National Defense and Chairperson of NDRMMC.
During the program, it was mentioned that the DOST Institute of Volcanology and Seismology developed a tool named as Hazard Hunter Ph which is an application that allows the public to determine their distance from the specified location with active faults, volcanoes, and danger zones. Also, in celebration of the National Women's Month, the women, children, youth, students, and senior citizen are encouraged to be actively involved in disaster preparedness and safety measures.
Afterwards, Mr. Lucas discussed the six (6) precautionary steps in case of earthquake during Covid 19. A video presentation of the duck, cover, and hold was presented for demonstration purposes. At 9:00 AM the button was pressed as the signal for the conduct of exercise.
To conclude the activity, Asec. Bernardo Rafaelito R. Alejandro IV of Civil Defense Deputy Administrator for Operations Office of Civil Defense, gave his closing remarks. He reminded everyone to continue these activities and gave importance on the precautionary measures in times of disaster.