The sudden spread of COVID-19 in our country is a big blow to everyone. A lot of people were affected, everyone suffered. March 15,2020 when the tightening of security in the town of Atimonan began. This is in accordance with President Rodrigo R. Duterte's order to implement Total Lockdown.
Just like many others, the operation of the Balubad Multi-Purpose Cooperative was affected, many of the employees were not able to come in the office due to unavailability of mode of transportation which led to the temporary closure of the cooperative. But even after it was closed, the Board of Directors, led by Chairperson Wilma V. Villaflor, devised a plan on how the cooperative could provide assistance and services to the members during the ECQ. And with the help of the Almighty God, the goal to help the employees, members, and non-members of the cooperative by giving them free fresh vegetables was made possible.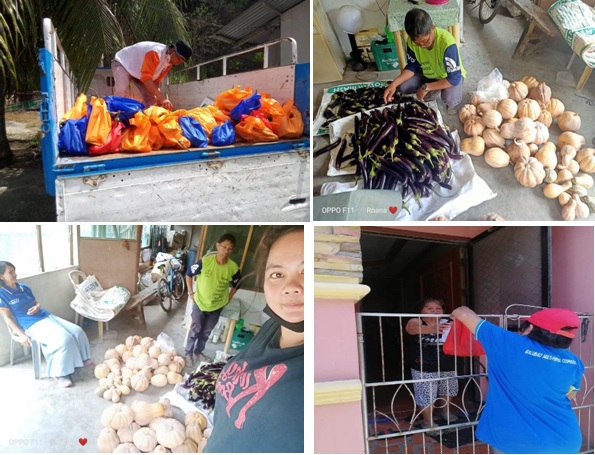 The cooperative was also able to help not only the members but also the vegetable vendors in their locality who have difficulties in selling their products because of the pandemic. It was on April 6,2020 whenthe said vendors provided the first batch of free fresh vegetables to the cooperative members and non-members and the second batch was on April 16,2020.

More than 600 families were happy and grateful, and they were enlightened that during these times of pandemic the cooperatives also help others even just in simple ways. Now with the reopening of the cooperative, they continue to fight and strive to deliver good services to its members. Not everything has been easy but with unity and cooperation, nothing is impossible for Balubad Multi-Purpose Cooperative, with the help of God. (By: Ms. Wendy G. Uy)