The Batangas City Advent Multi-Purpose Cooperative (BAMCo) is a primary cooperative registered with the Authority since 2014. Driven by its vision of contributing to the wellness of its members and extending to the people in Batangas through exemplifying a Godly, healthy and happy lifestyle, this cooperative actively extends its support to the general public in terms of continuous conduct of Free Health Expo which includes health seminars, cooking demonstration, health screening, ECG, dental extraction, circumcision, feeding program to underweight children, etc. since its existence in 2014.
However, due to this pandemic, the group has to change plans and approach in order to reach all members of the society. Since April 2020, the cooperative, in coordination with the Adventist Community Services – Batangas City Chapter through its Health on Wheels Project, continuously distributed healthy and natural foods to greatly affected areas of this pandemic. This included rice, fresh fruits and vegetables, eggs and milk. Last August 28, 2020, the cooperative was able to reach out to some 24 women who were currently and some were formerly the so called "woman of the night," with the knowledge that they were hit hard as well by the current challenges that we face as a nation. Through this initiative, livelihood projects offerings for these women is currently being studied by the cooperative in order to shift their source of income to a more decent way.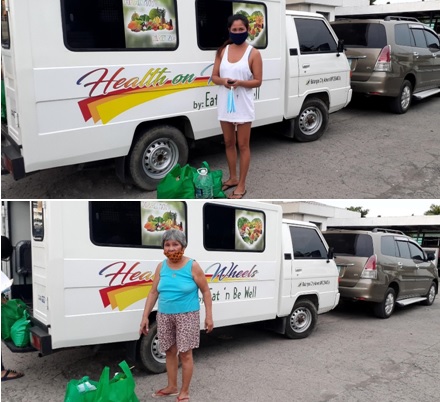 Moreover, series of feeding in Batangas City are being done every Sunday to all street people, be it sidewalk vendors, traffic enforcers, street children, stranded passengers, and beggars. Last October 11, 2020, the group was able to reach out to some elderly and children detained in the CSWD Bahay Pag-asa facility. They were given simple dinner.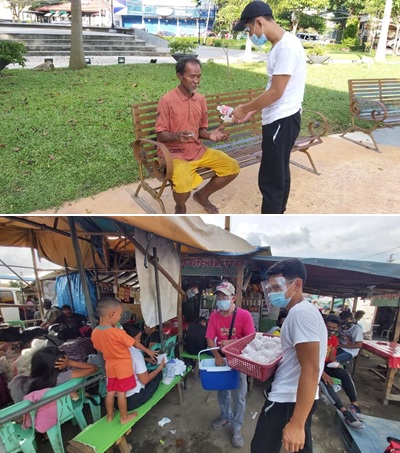 To summarize, there were four gift giving and six feeding sessions conducted. The cooperative is committed to continue to share cooked, healthy, and nutritious food to people until the pandemic is over. Currently, it has spent more than PhP40,000.00 for these activities. To a micro cooperative which still struggles to sustain its business operation with continuous losses, and only in its 6th year of operation, these noble works wouldn't be realized without the help of some cooperative members who are actively supporting the advocacies of the cooperative. Truly, a money worth spent for the members of BAMCo!