Cooperatives, in either small or big way, have greatly contributed to the economy. With the current crisis we are facing, they did not only contribute, they also encouraged others to take part in providing whatever they can to help. For their members, non members or part of their community, the frontliners, and including the least of their brethren, through the Cooperative Social Responsibility (CSR) initiatives, the cooperatives were able to extend their assistance in any form possible.
Each and every cooperative in the different regions has their unique way of extending help and assistance to members who cannot leave their houses for work and livelihood because they need to stay at home and be safe from contracting virus. These cooperatives provided various assistance and rendered selfless services and continued operation with compliance to the government protocols on precautionary measures.
The Nestle Employees Multi-Purpose Cooperative has given rice donation to its members and 5kgs per pack of rice for tricycle drivers, nearby neighbors and small brother's cooperative in Cabuyao City. There was also a suspension of payments of all types of loans during the enhanced community quarantine wherein no penalties and fines shall be incurred to the members. The Cooperative employees received their salaries continuously during the whole duration of the enhanced community quarantine despite of having no operation at all. The cooperative also distributed facemasks for free to the members, community and area covered, and procured such facemasks from a micro-cooperative located also within the City of Cabuyao. In addition, they also provided PhP13,000.00 cash assistance and cavan of rice worth PhP5,000.00 to the cooperative members and employees.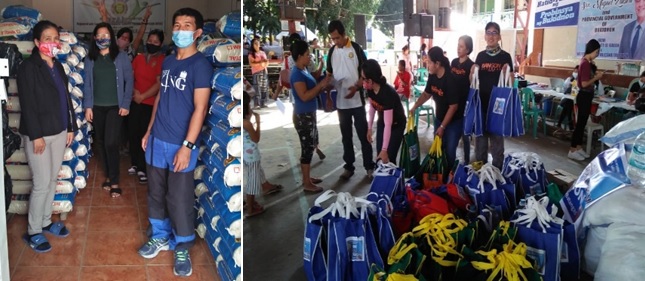 The Cabuyao Employees Multi-Purpose Cooperative has given its members emergency loans amounting to three thousand pesos (Php 3,000.00) without interest. Nexpereon Employees Multi-Purpose Cooperative has given two hundred pesos to its members, and employees. Fastech Employees Multi-Purpose Cooperative has suspended all deductions for all types of loans and contributions, and gave calamity loans amounting to Php 2,000.00 and subsidy amounting Php 1,500.00 to all its members. On the other hand, the CMI Employees Multi-Purpose Cooperative has given financial aids to its members, reprieve of salary deduction from all money loans application, and delayed or deferred deduction of all types of loans.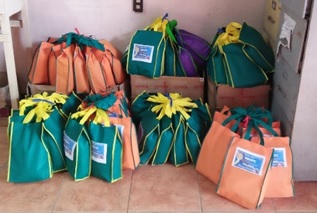 Meanwhile, the Cabuyao Market Vendors Multi Purpose Cooperative has provided a cavan of rice and hand sanitizers to its members. Its employees were given salary advances and mid-year bonus. It has also suspended the collection of loan payments from members without fine and penalties. Casile-Guinting Upland Marketing Cooperative has supplied 250g of grounded coffee (Café de Cabuyao) to its members. They also provided iced coffee drinks to the frontliners in their area including police and health workers.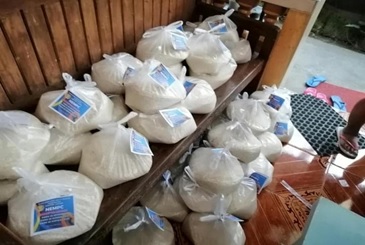 Mamatid-Alabang Festival Mall Transport Cooperative has given regular and emergency loans with no interest to its members. It has shouldered medical expenses, uniforms, and daily allowances to their staff as well. Also, fifty percent of their surety bond was returned to their drivers to cover their needs.
Foodlink Advocacy Cooperative has given bond papers for printing of modules for remote areas and eight public schools in Bicol that will benefit at least 3,000 students.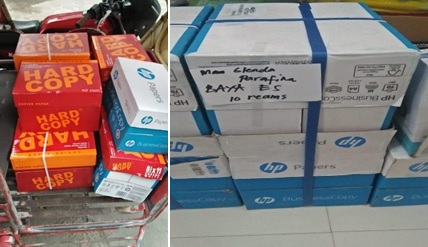 A domino-effect has started not only for the cooperatives but as well as other organizations and even individuals to extend their helping hands in this time of need. It is also a response to heed the call of the government and to collectively show cooperation during this crisis. The cooperatives were trying to give all the necessary relief that they could provide to ease the burden of the community. It is worthy to note that cooperatives in every region are serving the extra mile their members and community while the whole country is under the state of calamity due to Corona Virus Disease 2019 or COVID-19.