Cavite Metro Multipurpose Cooperative was established thru the initiative of Mr. Rodrigo M. Camia and efforts of fifteen (15) Cooperators. There were forty-five (45) members with initial contribution of Php100.00 each and Php20.00 membership fee. It was able to collect Php4,500.00 as initial capital. On June 19, 1990, it was registered as Bayan Luma Credit Cooperative (BLCC) with Registration No. MLA 1130.
Later on, BLCC became known in different barrios of Imus and many people expressed their intention to be part of cooperative. By that time, Board of Directors passed a resolution for the amendment of Article of Cooperation and By-Laws in May 02, 1995. The amendment was approved by Cooperative Development Authority (CDA) under registration no. LGA-CA No. 0110 and BLCC became Imus Metro Credit Cooperative (IMCC) serving the whole town of Imus with approved capitalization of Five Million Pesos                                  (Php 5,000,000.00).
On August 05, 2003, due to the intention of people from different towns in Cavite to join IMCC, the Board of Directors passed another resolution for the amendment of Article of Cooperation and By-Laws to CDA. It was confirmed under Registration No. LGA-CA 587 and IMCC increase their authorized capitalization in the amount of Thirty Million Pesos (Php30,000,000.00) and expand its operation to the whole province of Cavite.
On July 12, 2012, CDA has approved another amendment of Imus Metro Credit Cooperative to Cavite Metro Credit Cooperative (CMCC) under Registration No. LGA-CA- 1954. During the 25th General Assembly on March 1, 2015, another amendment in the Articles of Cooperation and By-laws was applied and approved: Article I in Articles of Cooperation the name of the Cavite Metro Credit Cooperative shall be Cavite Metro Multipurpose Cooperative; to engage not only on Credit and Lending services but also on other trading business, Creation of 3B's Laboratory Cooperative and Online Bills Payment Services.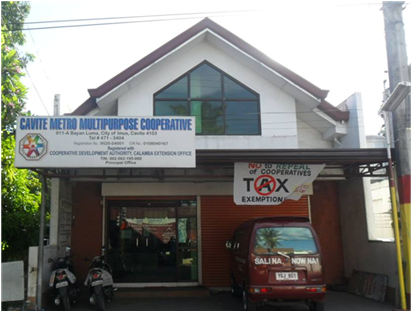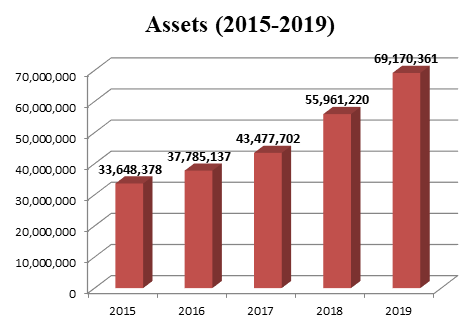 In the year 2019, an amendment was filed again to CDA increasing its authorized capital to Php100 M and was approved on July 1, 2019, thus, increasing the CMMPC'S Asset to Php 69M in 2019 from Php 33.6 M in 2015.

On May 1, 2022, a three-story edifice along Aguinaldo Highway was inaugurated. A concrete structure that symbolizes Cavite Metro Multipurpose Cooperative's entry to a new business realm. A testament to the unwavering and cooperative effort between the membership and its management.
The building's name is Cavite Metro MPC (Commercial Building) located at #3 Anabu 1-B along Aguinaldo Highway near the corner of Patindig Araw Road in the City of Imus, Cavite. The building and the lot where it stands cost around Php33,000,000.00.
Through the effort and support of the membership and skillful execution of strategies of the management, its construction was completed, debt-free. A milestone Cavite Metro Multipurpose Cooperative achieved, while Covid-19 pandemic rages on.
At present, Cavite Metro Multipurpose Cooperative eyes to expand the building of its home office after it acquires the 100sq. m. vacant lot adjacent to CMMPC office. The construction of the extension office will start by the 1st quarter of 2023. Perspective of the new building is shown below. Funds have already been raised and allocated for this project.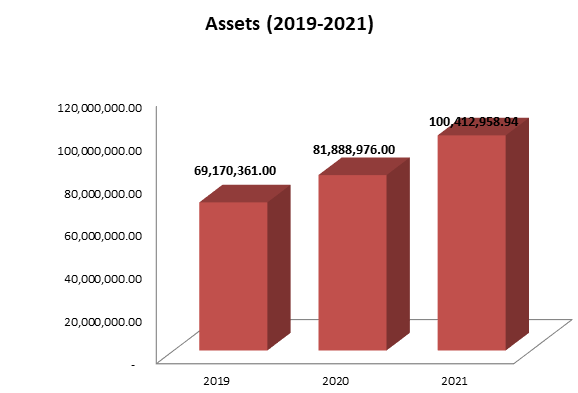 On December 2021, CMMPC attained the status of LARGE COOPERATIVE in spite of the COVID-19 pandemic that started in 2020. These feats were achieved when the world is in time of turmoil, attesting to the strength and solidarity of the officers, management, and members.