In the last quarter of the year, CDA Region 4A has filled up eight (8) technical positions. These newly promoted and appointed employees took their oath last October 10, 2022.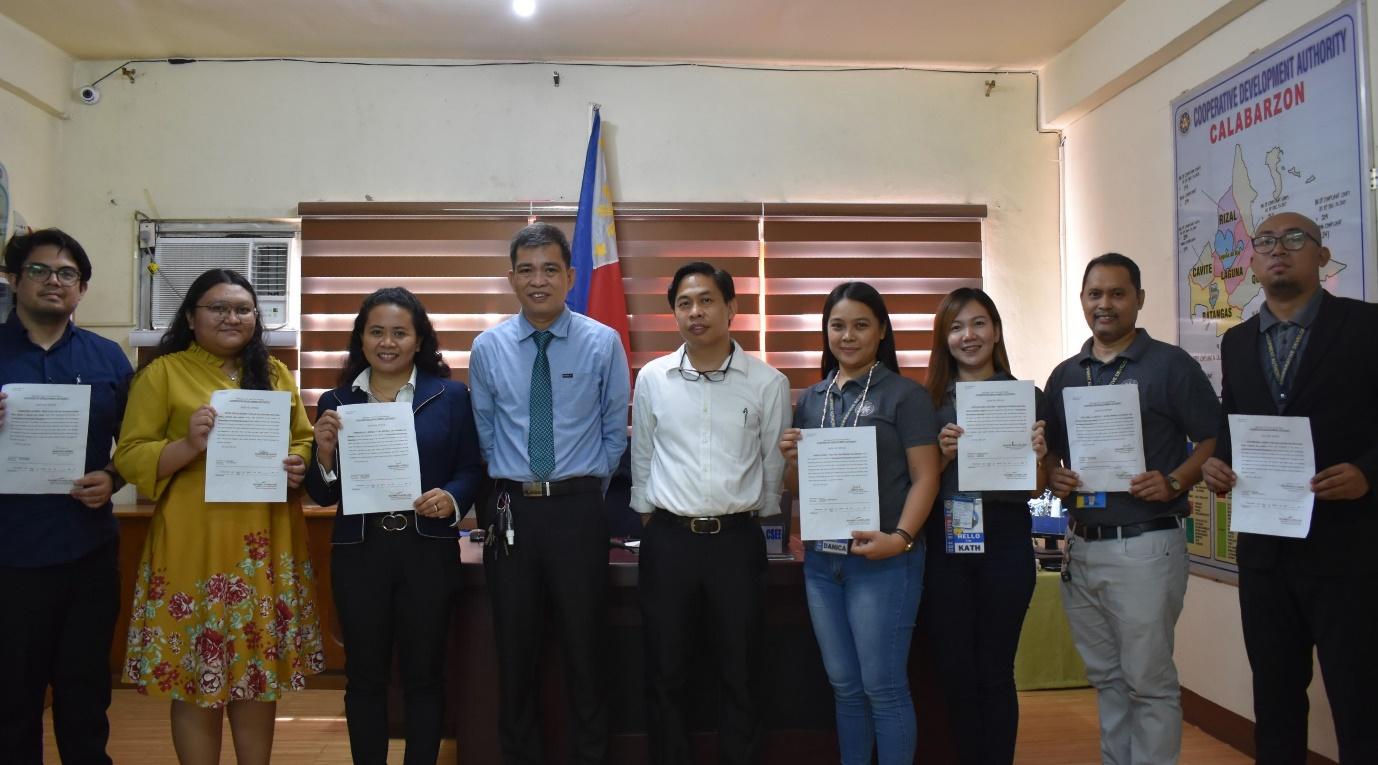 Regional Director Giovanni T. Platero officiated the oathtaking ceremony of the four (4) newly-promoted employees from the Regional Office and four (4) newly-appointed Cooperatives Development Specialists. It was participated by the Acting Assistant Regional Director Atty. August Owen Magdato, Senior Cooperative Development Specialists, and other personnel who attended via Zoom.
The newly promoted employees are Ms. Danica Real, Ms. Kathleen Ong Vaño, Mr. Jose Arnel Castillo, Mr. John Immanuel Garcia while the newly appointed employees are Ms. Noana Faith M. Gitgano, Mr. Dennyson O. Hilbero, Ms. Donnavelle C. Manalo and Ms. Sherylene S. Tingle.
The new batch of CDSs also expressed their commitment to attain the agency's vision and mission.