The Credit Surety Fund Section of CDA Region IV-A EO promoted the Credit Surety Fund Program at the Strategic Planning for Coconut Farmers Cooperatives held at the Asiablooms Hotel, Sta. Cruz, Laguna last August 17, 2023.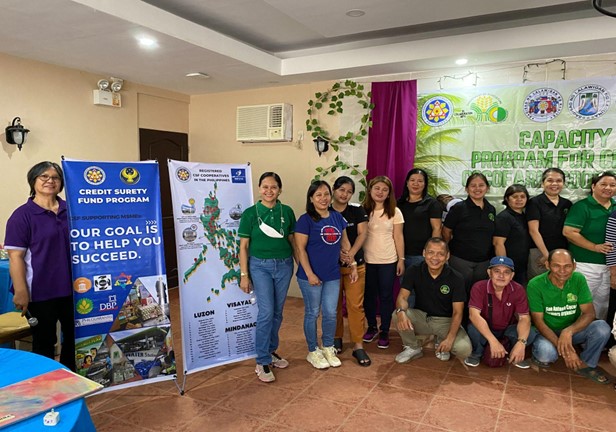 Before the training started, Ms. Elvira R. Ramos, Senior Cooperatives Development Specialist of the Credit Surety Fund Section, explained how the Credit Surety Fund Program can help in the development of their cooperatives. It was attended by seven (7) farmers' cooperative from different towns in Laguna; Lawaguin Multi-Purpose Cooperative (Nagcarlan), Talahib Multi-Purpose Cooperative (Nagcarlan), Seeds of Life Agriculture Cooperative (Nagcarlan), Magniniyog ng San Pablo City Agriculture Cooperative (San Pablo City), Luisiana Cacao Grower Producers Cooperative (Luisiana), Pangil Farmers Agriculture Cooperative (Pangil), and San Antonio Agriculture Cooperative (Kalayaan).
The Success Story of the Laguna Credit Surety Fund Cooperative was also viewed by the participants and later, they had the opportunity to ask questions about the CSF Program.
The promotion of the CSF Program in Agriculture Cooperatives is one of the responses of the Cooperative Development Authority to the program of our President Ferdinand Marcos Jr. to further strengthen the agriculture cooperatives.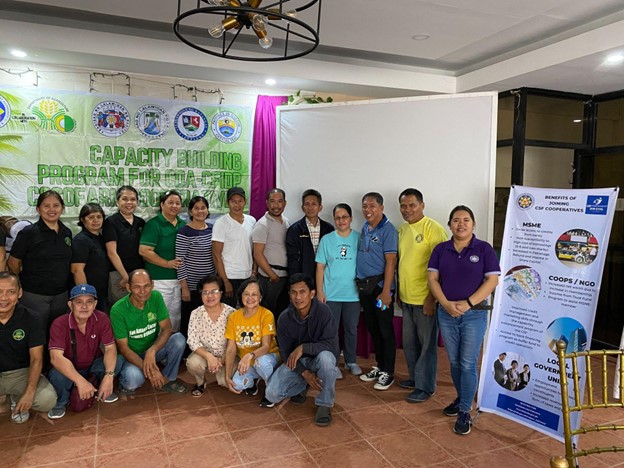 The promotion was carried out with the help of Senior CDS of Cooperative Project Development and Assistance Section, Mr. Romel Mabilangan, Senior CDS of the Cooperative Research, Information and Training Section, Ms. Ivyrene Rose Panaglima, Provincial CDS of the Province of Laguna, Ms. Alexaida Argañosa and CSF-CDS II John Immanuel Garcia.