Infinity8 Multi-Purpose Cooperative, previously known as Infinity8 Credit Cooperative, was registered at the Cooperative Development Authority (CDA) on March 6, 2019. The proposal to create a cooperative for employees was proposed by Technol Eight Phils Corp. employees and began with only 16 members who contributed and raised their share capital of P32,000 and P500,000 lent by the company. They were able to launch a lending service in 2019 as a result of this.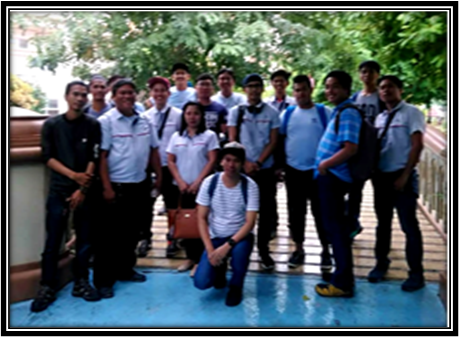 They held office in the first years of their activities within the company's assigned location, which was behind the training area boot, and with few resources. The majority of the files were merely preserved in boxes for safety.
After two years of operation and recognizing the cooperative's potential for growth, a General Assembly was called on March 20, 2021 to change the Credit Cooperative into a Multi-Purpose Cooperative.
The cooperative was able to expand its commercial activity as a result of this shift Aside from lending operations, they also supported consumer activities such as rice trading and gift check exchange.

In the spirit of the sixth cooperative principle, "cooperation among cooperatives," Infinity8 Multi-Purpose Cooperative is a member of the First Laguna Cooperative Union (FILCU), based in Biñan City, Laguna, and actively participates in cooperative events and activities within their operating area.
When asked why the cooperative has thrived so aggressively and consistently in the corporate world, the following answers were given:
outstanding service and excellent ties for cooperative members

having provided additional beneficial products and services for the members' demands

having fostered an atmosphere of "fellowship" and friendship among cooperative members

having given valuable community services
Throughout their journey as a cooperative, Infinity8 Multi-Purpose Cooperative had their fair share of wins that enabled their cooperative to deliver advantages to their members and losses that further tempered their organization's strength. These ideals and best practices will serve as stepping stones to greater success as they go.