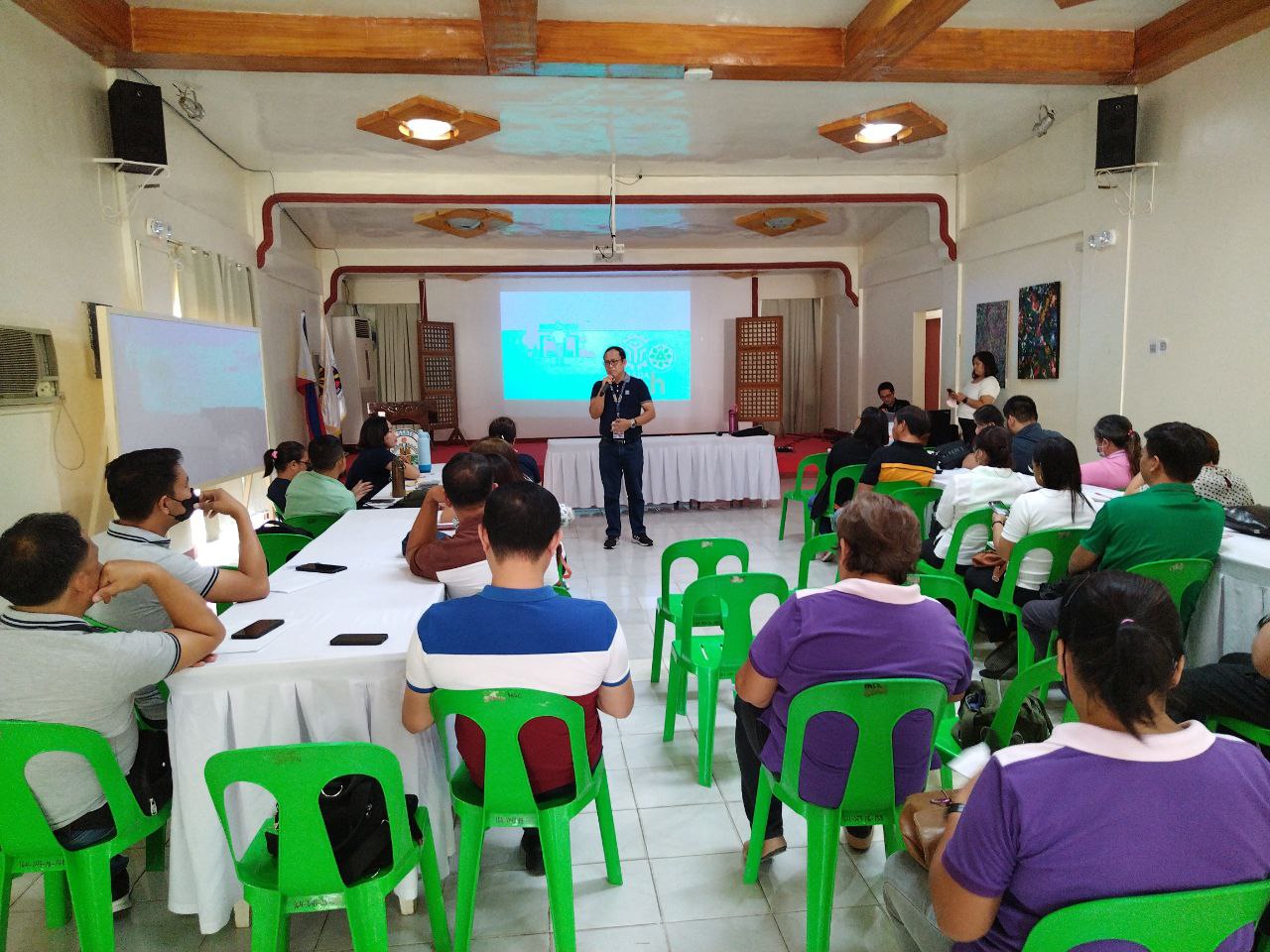 The Cooperative Development Authority (CDA) – Marinduque Field Office, in collaboration with the Provincial Cooperative Development Office (PCDO) led by Mr. Troy Calvin O. Mercado as the Designated PCDO, successfully organized a two-day Business Continuity Management (BCM) Training. The event took place on May 29-30, 2023, at the Marinduque State College (MSC) – Audio Visual Room in Brgy. Tanza, Boac, Marinduque. This combined effort aimed to strengthen local cooperatives and equip them with the necessary skills to navigate challenges and ensure their long-term sustainability.
CDA-MIMAROPA Acting Regional Director Alberto A. Sabarias delivered an inspiring address, emphasizing the significance of business continuity planning and management for the long-term sustainability of cooperatives. Director Sabrarias highlighted the role of cooperatives in the local economy and the importance of equipping them with the necessary skills to overcome potential risks and uncertainties in today's ever-changing economic landscape.
The two-day training program was skillfully facilitated by admired resource speakers, Eva Lorraine R. Cataje, Senior CDS of Cooperative Research, Information, and Training Section (CRITS), and Jefhtee R. Panganiban, Senior CDS of Cooperative Project Development and Assistance Section (CPDAS). Ms. Cataje shared her expertise on leveraging research and information to drive cooperative growth, while Mr. Panganiban provided valuable insights and practical knowledge on risk mitigation and business continuity plans. The participants benefited greatly from the knowledge and experiences shared by the resource speakers.
The interactive sessions during the training fostered meaningful discussions, enabling participants to share their experiences, challenges, and best practices. The cooperatives present benefited from networking opportunities and exchanged ideas on enhancing their business operations and disaster preparedness.
A key highlight of the training was the emphasis on business continuity planning, which provided cooperatives with the necessary tools to identify potential risks, develop mitigation strategies, and create robust contingency plans. Participants actively engaged in practical exercises and case studies that simulated real-world scenarios, equipping them with the skills needed to navigate unforeseen challenges.
As the participants departed with newfound knowledge and strengthened cooperative networks, the impact of this training is expected to reverberate across Marinduque, fostering a more resilient and prosperous cooperative sector.