by May Celestine S. Nery, CDS II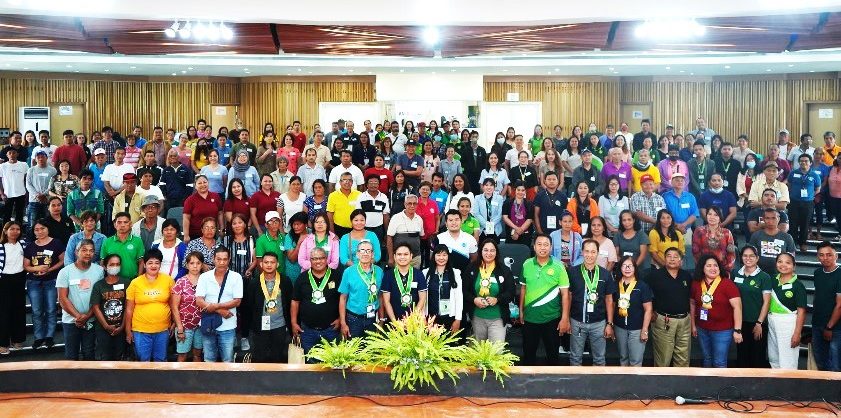 Pili, Camarines Sur – The CDA R5 participated in the CFIDP Provincial Level Information Caravan held on March 30-31, 2023 at CBSUA Alvaro Rabina Hall, 2nd Floor Auditorium Building together with other CFIDP implementing agencies.
With the theme "Collaboration and Commitment of Development Actors towards Local Successes in the lives of Coconut Farming Families and the Industry" this activity aims to share information on RA 11524 and specifically provide an avenue for coordination and convergence efforts as well as harmonize plans of action, and enhance the integration of programs, projects and activities for various coconut farmers' organizations.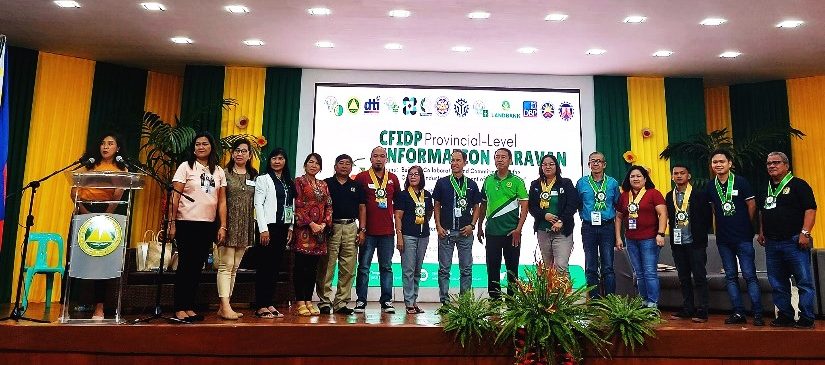 This was attended by at least 20 cooperatives and other farmers' association and organization. The activity was graced by representatives of CFIDP implementing agencies including the representatives of Hon. Wilbert T. Lee, Congressman-Agri Partylist and Hon. Tsuyoshi Anthony G. Horibata, Congressman-1st District, Camarines Sur who both expressed their commitment and support for the coconut farmers.
On day 1 of the caravan, each agency presented their projects and programs under the Coconut Farmers and Industry Development Plan (CFIDP), CDA R5 represented by Engr. Zaldy G. Bermejo, Sr. CDS/Chief-CPDAS discussed the line-up of CDA's programs for the year two of its implementation and the requirements to avail the financial assistance under the program.

During the last day, Engr. Zaldy Bermejo together with CDS II Viviene Patasin, Carolyn Aleño and May Celestine S. Nery answered the queries of cooperatives during the workshop, this aims to address the gaps that hinders them to avail the programs and projects of each agency under the CFIDP implementation.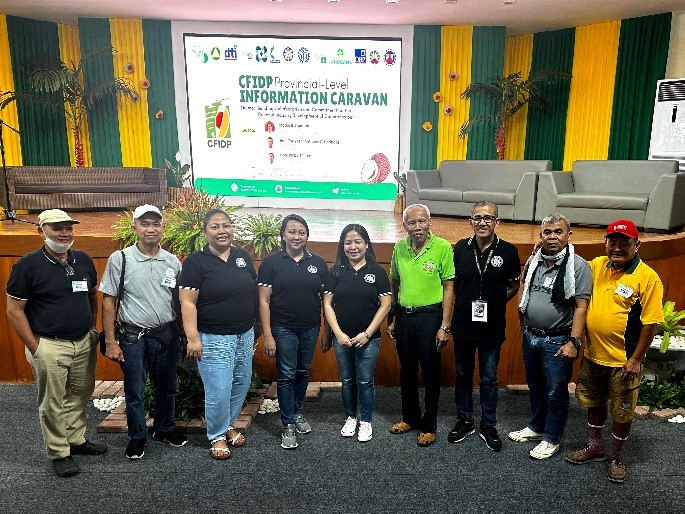 During the first year of its implementation, the CDA R5 was able to provide financial assistance amounting to Php250,000.00 each for 35 Cooperatives, Php8,000.00 as Audit subsidy for one cooperative and Php19,500.00 Registration subsidy for two organizations converted into coop.
Download Article here: CFIDP – CAMSUR INFO CARAVAN