by: Roma A. Belano, CDS II
Legazpi City, June 2, 2023 – The CDA Regional Office V through the effort of Sr. CDS Monina M. Bechayda, Chief of the Cooperative Research Information Training Section, had a follow-up meeting with Atty. Arnaldo E. Escober, Jr., CESO V relative to the implementation of RA 11535 which provides for the mandatory creation of the position of Cooperative Development Officer in all municipalities, cities and provinces in Bicol. Atty. Escober expressed his unequivocal support to fully implement such law which will pave the way to further and sustain the development of cooperatives by having a point person in each LGU. He also stressed the need for these CDOs to undergo training and suggested to have a Regional Summit of Cooperative Development Officers which would enable them to effectively discharge their duties and responsibilities. Also present is Ms. Annabelle Tuy of Tagalog Cooperative Development Center, who had introduced the CoCamp- Cooperative, Community, Advocacy, Mentoring Program a support system that can be adopted by each LGU that will facilitate growth of cooperatives through the convergence of services of various government agencies such as CDA, TESDA, DTI, DOST and DOT.
The parties then proceeded to TESDA Region V to get updates on the CDA-TESDA Skooplarship Program. The foregoing provides technical education to cooperatives which are essential to their business operation. The same visit is likewise intended to iron out the needed steps in conducting the training for Cooperative Development Management Level IV batch 2 where the 2022 graduates of the said course would now train cooperative leaders, officers, focal persons as well as CDOs. This endeavor will be facilitated by TAGCODEC, the sole accredited training provider of CDM level IV in the country.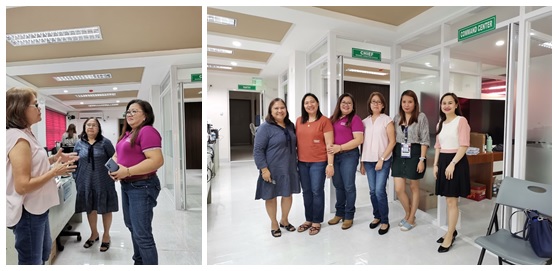 Download Article here: CDA VISITS DILG AND TESDA TO BOOST IMPLEMENTATION OF RA11535 AND PROVISION OF TECHNICAL SERVICES FOR COOPERATIVE DEVELOPMENT