by: MAY CELESTINE S. NERY, CDSII
Ragay, Camarines Sur – Cooperative Development Authority (CDA) Region V Extension headed by Atty. Emilio D. Escueta III joined the awarding ceremony of the first Coconut Farmers and Industry Development Program (CFIDP) – Shared Processing Facility in Bicol Region to Ragay Coco Eskwela Turismo Kabuhayan Agriculture Cooperative (Ragay Coco Sentral) held on September 18, 2023 at Upper St. Cruz, Ragay, Camarines Sur.
The Awarding ceremony was facilitated by the Philippine Center for Postharvest Development and Mechanization (PHilMech) and Department of Public Works and Highways (DPWH) with the presence of different CFIDP implementing agencies, LGU-Ragay, PLGU-Camarines Sur, Ms. Hilda Pacis in behalf of Sen. Cynthia A. Villar, PCA Dir. Flor L. Olivar and the officers and members of Ragay Coco Sentral. This facility is a Coconut Sap-based Processing Center that primarily aims to improve the capability of the cooperative in producing Coco sugar and Coco Nectar which is their primary source of income. Through this project, the cooperative members can get benefits through employment and income generation by providing raw materials for the processing of products.

The processing center has a floor area of 357.98 m2 with a total cost amounting to Php8,949,500.00 coming from the DPWH and equipment worth Php4,450,950.00 from PHilMech, both will be charged against the CFIDP Fund allocation of each agency.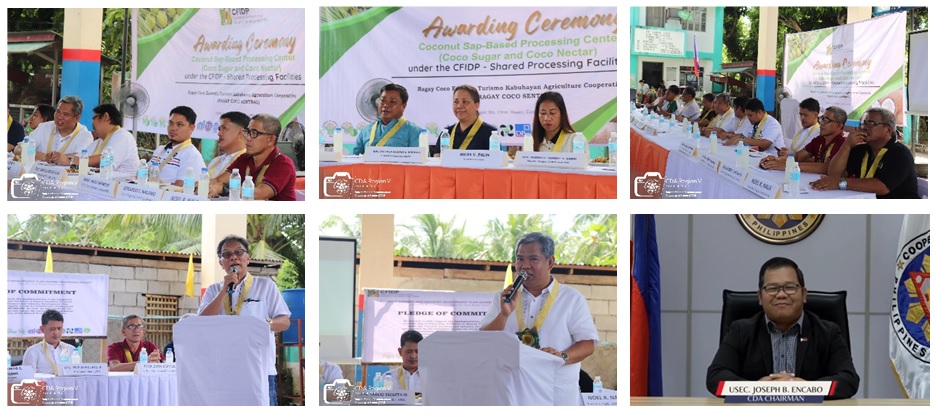 The ground-breaking ceremony was conducted at the Ragay Coco Sentral Principal Office and a short program was held at the Upper Sta. Cruz Barangay Hall afterwards. The guests and dignitaries expressed their support and commitment for the success of the project implementation, meanwhile coop chairperson Mr. Noel Nala expressed his gratitude to all the agencies and his fellow-members for the unwavering support given to their cooperative even before the CFIDP Implementation began. The program ended by signing the Pledge of Commitment of each agency and dignitaries to ensure the success of the project.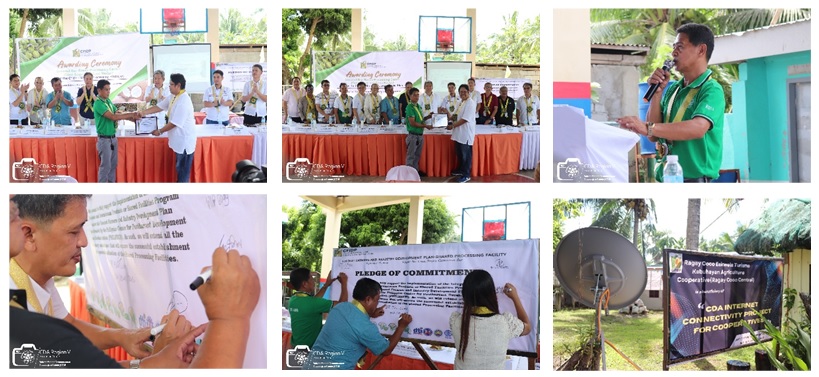 The Ragay Coco Sentral is one of the beneficiaries of the CDA R5 Financial Assistance worth Php 250,000.00 under the CFIDP Year 1 fund allocation in which they utilized the said fund to construct a Pugon for their coco sugar production. They were also one of the beneficiaries of the CDA Internet Connectivity Project granted last May 2, 2023.
Download full article here: First CFIDP-Shared Processing Facilities in Bicol Region awards to Ragay Coco Eskwela