Cooperative Development Authority (CDA) Regional Office VI, in partnership with Sta. Barbara FACOMA Multi-Purpose Cooperative successfully conducted the conduct of K-POP: Kooperatiba Para sa Kabataan – Programa at Oportunidad na Pangkabuhayan last May 26, 2021 via Zoom Platform.
One of the objectives of this activity is to stir the youth participants, 18-30 years old, to become entrepreneurs with the end view of creating jobs rather than job seekers thus help uplift their economic conditions and that of t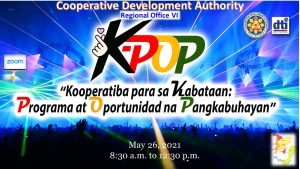 heir community. Moreover, this will serve as an avenue for the youths to access government programs and services in order to uplift their economic and social welfare.
Over ninety (90) youth delegates from different primary cooperatives all over Western Visayas attended the event to be empowered and competitive as well as to be able to possess the right skillset to prepare them to the challenges that lie ahead.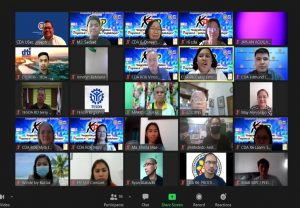 Engr. Doreen C. Ancheta, CDA Regional Director, gave her welcome remarks and emphasized that "napaka importanteng activity ito it's because the opportunities for the youth that lalo na ngayon hindi kayo makaka labas but matutulungan namin kayong maging productive ang time ninyo kahit naka kulong lang sa inyong bahay bahay".
Governments programs and services from DTI, TESDA, Department of Agriculture, and CDA were cascaded to the participants as well as products and services of Sta. Barbara FACOMA Multi-Purpose Cooperative.
No other than, CDA Chairman Joseph B. Encabo graced the activity and gave his inspirational message. In his message, he mentioned that "this program, K-POP, will give way to a new hope, new approach, new paradigm, and new understanding on how the youth will contribute in nation building, one of this is through cooperativism".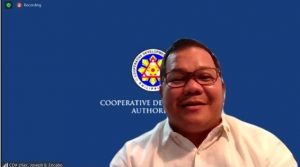 In his message, he also said that "the program is timely because we have to make our youth active today in the cooperative movement. It is relevant because, we are molding them to become leaders of our nation. We are also molding them to become future cooperators, future administrators in the realm of governance and the realm of cooperative movement".
He also extended his sincerest gratitude to the Cooperative Development Authority Region VI for spearheading this timely and relevant youth initiative, the K-POP. (VJU)