The creation of Republic Act 11524 known as Coconut Farmers and Industry Trust Fund (CFITF) Act, which created the Coconut Farmers and Industry Development Plan (CFIDP) was signed on February 26, 2021. Moreover, the Trust Fund under CFIDP shall be used for the development of coconut farmers' and the coconut industry. The program aims to consolidate the benefits due to coconut farmers, especially the poor and marginalized, under various statutes and to expedite the delivery of said benefits thereof to attain increased incomes for coconut farmers, alleviate poverty, and achieve social equality. Thus, this Capability Building program has been proposed as the key factor for this coconut-farmer member cooperatives to upgrade their technical skills in coconut production and processing in order to become globally competitive, enhance their entrepreneurial and technical skills, managerial expertise, advance their marketing strategies thru various online platforms to increase profit and productivity and to develop competent and responsive members of the cooperative.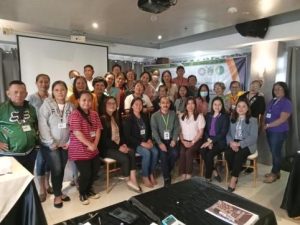 On June 20-21, 2023, the Cooperative Development Authority held a Capability Building Program on Accounting and Organizational Development, as well as a Consultation Meeting, at the Hotel Rodolfo Tacloban City. The training was attended by eleven (11) CFIDP program beneficiaries and eight (8) potential CFIDP program beneficiaries, with thirty (30) participants attending the course. On the first day, the topic of accounting for cooperatives was discussed. The topics included the components of the Statement of Operations, the Statement of Condition, and the Cash Flow Statement. Also covered were Financial Ratio Analysis, Evaluating Financial Performance with ROI, and a little bit on the STEPS. Accounting is the backbone of businesses because it is the only method to know the budget for the year, the profit, the cost, and so on. Following the discussion, a series of workshops were also held. Following that, there was a Consultation Meeting. Several issues were presented during the conference, including the Additional Financial Assistance, a capability program on production and management, and a potential market outlet for coco coir.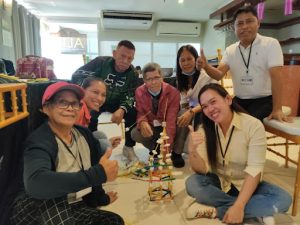 The second day was allotted to organizational development. The review of the organizational structure,  vision, and mission, as well as the leadership style and Filipino values, were all discussed. Prior to the discussion of the topics, there were numerous activities such as a card game, role playing, and building a tower in which everyone present participated.
The said training was graced by CDA R8 ever dynamic Acting Regional Director Venus M. Jornales wherein she quote that "Accounting is the Language of Business". It serves to communicate financial information of a cooperative and vital functions that enables the members, stakeholders and management understand the financial performance and position. Another piece of advice from our RD for cooperatives: "Behind Every Good Business is a Good Bookkeeper"  A bookkeeper's role is to keep track of a cooperative's financial transactions.
The Cooperative Development Authority is grateful for the support the cooperative sectors
has bestowed during this 2-day training.
by:  HAZEL FE KATIGBAK, CDS II