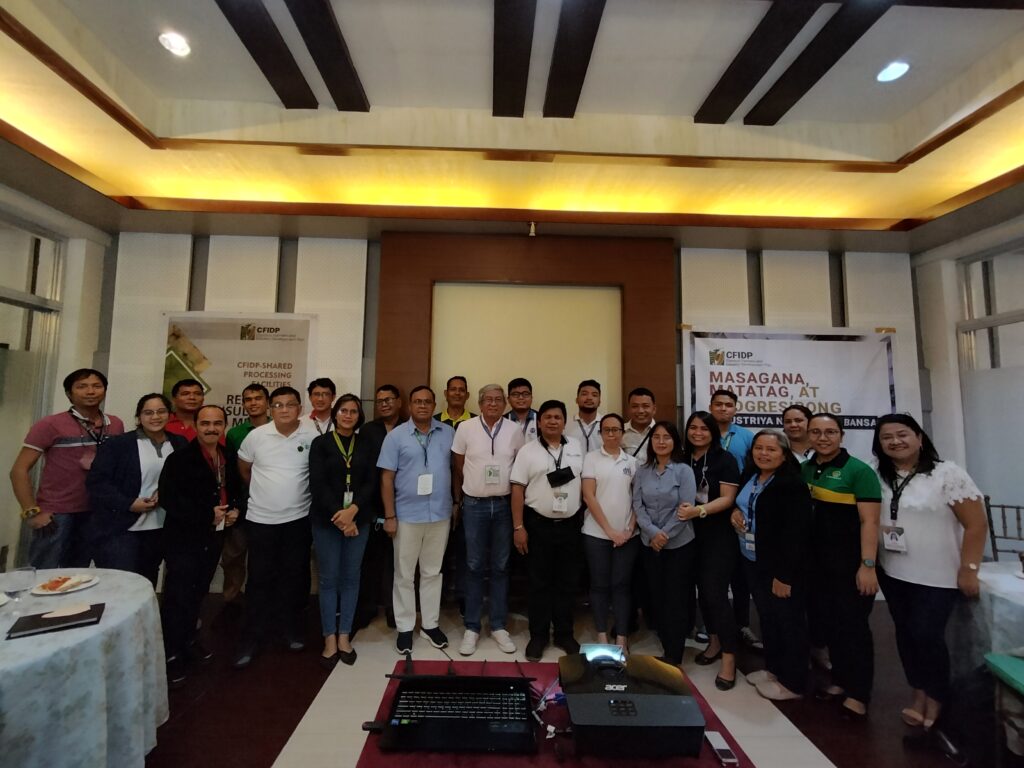 The Philippine Center for Postharvest Development and Mechanization (PHilMech) spearheaded the Regional Consultative Meeting about the Shared Processing Facilities component of the Coconut Farmers and Industry Development Plan (CFIDP) together with the other Implementing Agencies of which Cooperative Development Authority participated last September 22, 2022, Thursday in Palo, Leyte.
During the meeting the objectives of the activity were tackled which focuses on the conduct of orientation to the Regional Implementing Agencies on the Manual Operations of the CFIDP-Integrated Coconut Processing Downstream Products (Shared Facilities); Finalization of the role and responsibilities of the Regional IAs in the implementation of the CFIDP – SFP; Review and finalization of the draft criteria on the selection of beneficiaries, guidelines, tools and template in the preparation, approval and prioritization of project proposals and finalize the TOR of the formation and operation of the Regional Technical Working Group (TWG) and initial identification of members.
Republic Act 11524 envisions in CFIDP of innovating coconut farmer's production, and increasing coconut farmer's income. To make this a reality PhilMech is called to lead in establishing shared processing facilities for its beneficiaries the coconut farmer's cooperatives. It shall be an LGU led facility if there is no coconut farmers' cooperative in the locality. There shall be an extensive workshop among beneficiaries and AIs to surface, level  off and eventually arrive at data information leading to business plans of the identified share processing facility. CDA will take the role of coconut farmers organization and empowerment through cooperatives.
Dir. Arnel Ramir M. Apaga, Director I and Interim head of CFIDP-SFP from PHILMECH graced the activity. Engr. Joel Pilapil PCA VIII Regional Manager gave an update on the program during his welcome address. He mentioned that one important initial eligibility requirement is that at least a cooperative has 100 coconut farmer members and are registered in NCFRS. In PhilMech CFIDP, CDA will share the STEPS, a financial standard and  tool of the proponent cooperative, as a requisite in the business plan. Ironing the project  plan is a TWG whose members come from AIs duly designated.
Prepared by: COOPERATIVE PROJECT DEVELOPMENT AND ASSISTANCE
SECTION (CPDAS)