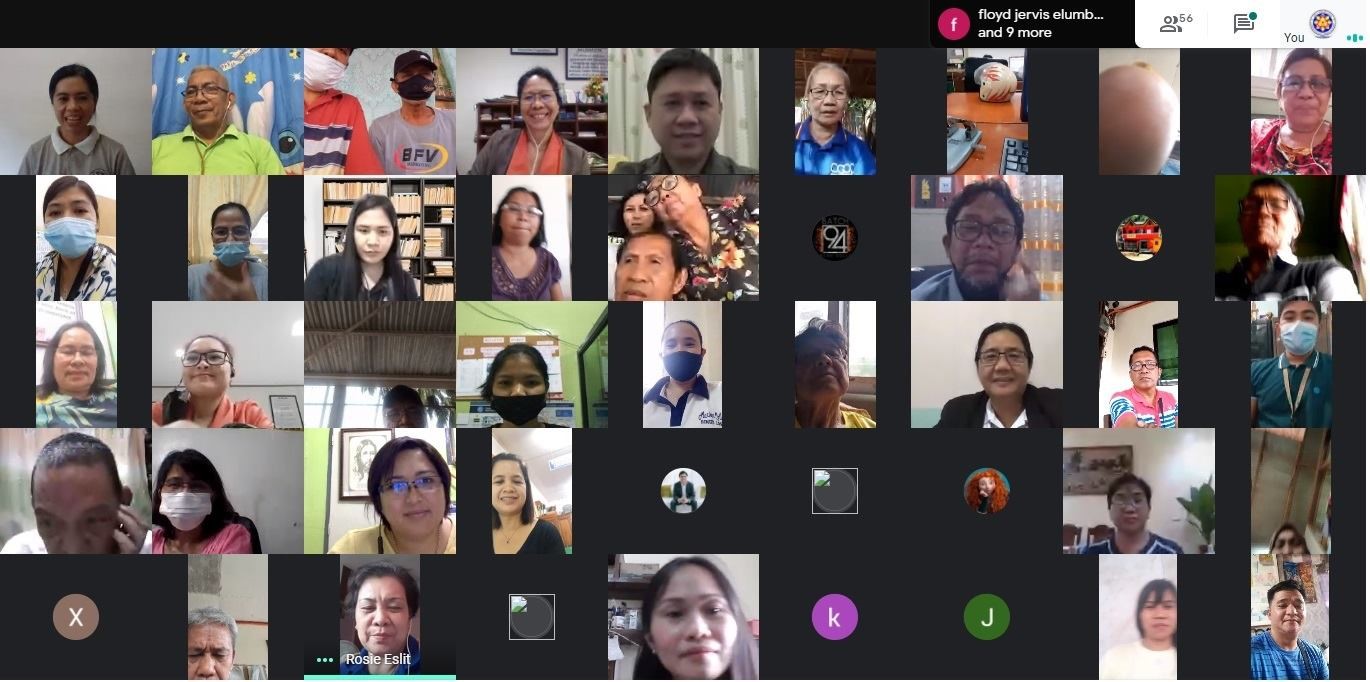 One positive effect of the pandemic was that it opened the minds of cooperative leaders to the importance of awareness and preparation. When in the past some were skeptics about disaster preparedness on the account of never having experienced one, the pandemic taught them that one can never be too prepared when it comes to protecting the investments of cooperative members.
CDA 9 Regional Director Ruben L. Cunanan enthused on the benefits of the webinar to the cooperative once the concept is put in practice and the BCP formulated. He stressed the need to educate the other officers as well as cooperative members on the BCM concept in order to garner more support when it comes to resource allocation such as people and budget.
During the Webinar on Business Continuity Management (BCM) for cooperatives conducted on February 17, 2021, Mr. Antonio M. Matias, Chairperson of the People's Micro Finance Cooperative in Zamboanga City, expressed his appreciation of the knowledge he acquired from the training and his commitment to pursuing the formulation of the Business Continuity Plan (BCP) and the allocation of budget for the said plan, before the other members of the Board and the General Assembly. He also admitted that the BCP concept did not have as much appeal to entrepreneurs like him as it does now with the pandemic.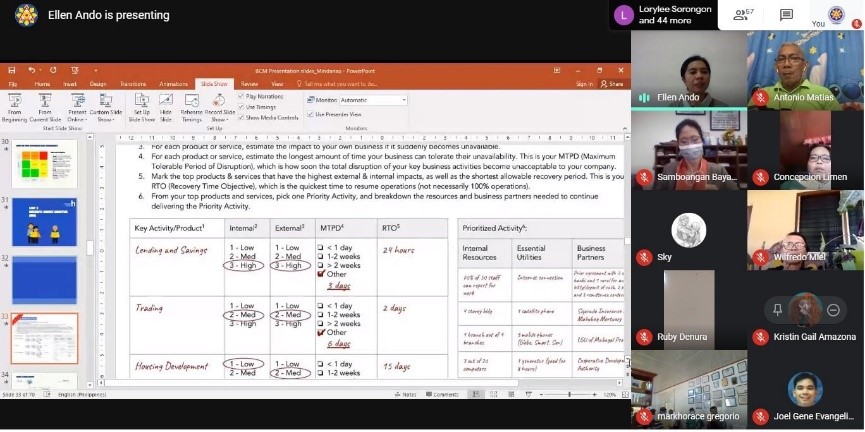 Ms. Sally A. Bahoy, manager of the Samboangan Bayanihan Cooperative in Zamboanga City likewise expressed her appreciation of the importance of preparation. She mentioned that the webinar inspired her to champion the preparation of BCP for the cooperative and the application of the concept even in her household.
By the end of the webinar, the majority of the 56 participants agreed that the formulation of BCP should be amongst the top priority for Board discussions this year.
ELLEN M. ANDO, Sr. CDS (CRITS)