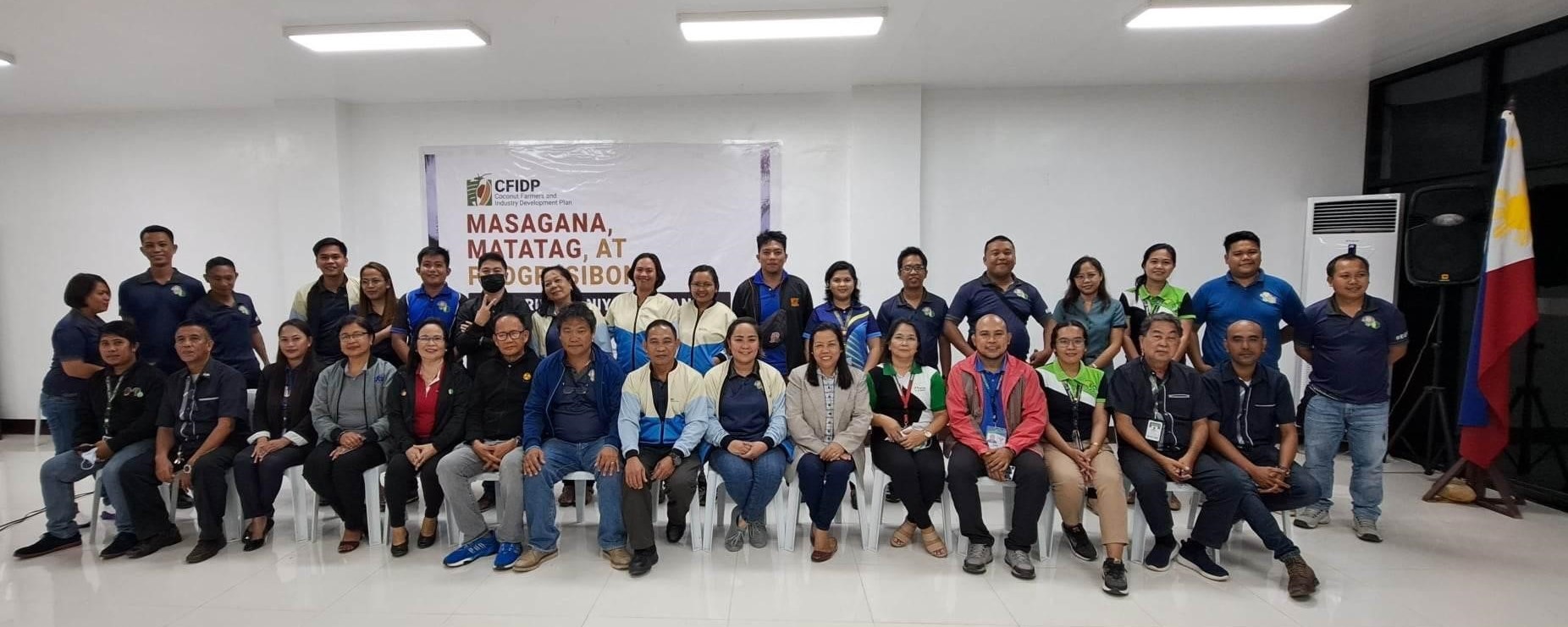 February 9, 2023- Coconut Farmers and Industry Development Plan-Regional Inter-Agency Technical Committee (RIATC) Meeting held at PCA Regional Office, Regional Government Center, Balintawak, Pagadian City, Zamboanga del Sur.  The purpose of the meeting was to discuss the accomplishment/s of various programs and projects for the year 2022 as implemented by the different Agencies.  It also made way for discussion of different arising issues and concerns related to the implantation of target projects.
Thirteen (13) IAs were present during the meeting.  They presented their Coconut Farmers and Industry Development Plan Updates.  They also discussed the issues and concerns of the project.  targets and accomplishments for the first year of implementation of the activities.   Taking part in the said presentations and discussion were CDA IX Regional Director Glenn S. Garcia MGM together with Senior CDS Elvira C. Dioquino, Focal Person for CFIDP.
RD Garcia informed the august body of the three (3) possible sites of the proposed coconut processing plant which may be at Siocon, Dapitan City, and Ecozone.  It would include a P25M seed capital for the coconut farmers' cooperative federation.
By Sr. CDS Elvira C. Dioquino, CPDAS