Success does not depend upon good ideas alone. They want to be translated into workable attainable programs.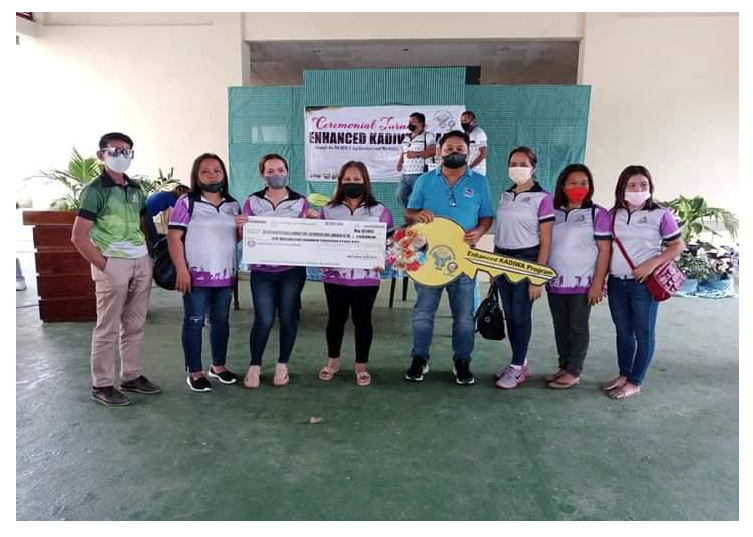 Each cooperative operates on a characteristics environmental situation that must be taken into serious consideration in the formulation of plans, programs, and projects. Reforms and re-assessment must start from the elements of the system namely: the Board of Directors which promulgate specific policies, the General Assembly which enunciates, the general guidelines and directions for the officers to translate into attainable objectives and task, and the management staff implements the policies adopted on the day to day operations of the cooperative.
Based on the results of the study, it was decided that reforms and redirection must have to be initiated and we meet the new challenges and demands as the years move on… The ZAMSURGOFEMCO MINI BANK was launched on December 22, 1997, to cater to the needs of the member-cooperators to save and deposit regularly.
When the one-year Development Plan was approved and implemented on January 1998 reached a million pesos that year, specifically, the programs implemented were as follows:
1. Comprehensive and regular Cooperative Orientation/Education upon membership.
2. Maintain good standing membership in horizontal and vertical cooperative associations and linkages.
3. Capital build-up through:
a. Strict implementation of Art. IV. Sec. 1 of the By-Laws (CBU)
b. Raising the minimum deposit of P300.00
4. Business Expansion
5. Membership Expansion drive
With proper and intensive education, the quality of members is assumed. The Cooperative can only be successful with well-informed and involved members, qualified and dedicated leadership, and efficient management staff.
The ZDS Government Officials, Employees and Community Multipurpose Cooperative (ZAMSURGOFEMCO-MPC) is one of the successful cooperatives in the Province of Zamboanga del Sur. Its success was attained through the support of all the member cooperators, officers, and staff. With 2,510 members, Total assets as of Dec.31, 2021, reaches 71, 504,589 under Medium Category.
With these achievements the ZDS Government Officials, Employees and Community Multipurpose Cooperative (ZAMSURGOFEMCO-MPC) has garnered the following minor and major awards:
1. Best in capital build-up award 1998-1999 by LBP Pagadian City
2. Best in Profitability award 1998-1999 by LBP Pagadian City
3. Best in Saving Award 1998-1999 by LBP Pagadian City
4. Best in Membership Award 1998-1999 by LBP Pagadian City
5. Certificate of Recognition 1998-1999 by: LBP Pagadian City
MAJOR AWARDS
1. Most outstanding Primary Multipurpose Cooperative of Region IX by CDA and
RCDC Region IX, Zamboanga City C.Y. 2000
2. First-runner-up as the most outstanding Multipurpose Cooperative (Non-Agri.
Category) in the entire country C.Y. 2000 by CDA/National Cooperative Summit
at Development Academy Philippines (DAP), Tagaytay City, Philippines.
Progressing on what we have done, let us show the feasibility of the Cooperative
movement as the economic alternative to capitalism or profit system, the effective
medium to disperse wealth, and the instrument for social justice, by these the total human
development characterized by true brotherhood, justice, equality, and love is achieved,
by doing so, we have harnessed people the power to be self-reliant, economically
developed, thereby facilitating the equitable distribution of wealth thus attaining social
justice.
Recently, a grant with the KADIWA Enhanced Program under the Department of
Agriculture.
Turnover of One Million Pesos, as the KADIWA ni Ani at Kita program is a direct marketing scheme where producers (farmers/fisherfolk) are directly linked with the consuming public, making available food commodities at reasonable prices to consumers through accessible Kadiwa retail stores in strategic locations. Kadiwa is loosely translated as "one
idea, one thought".
by: Antonieta A. Tompong, Coop Manager