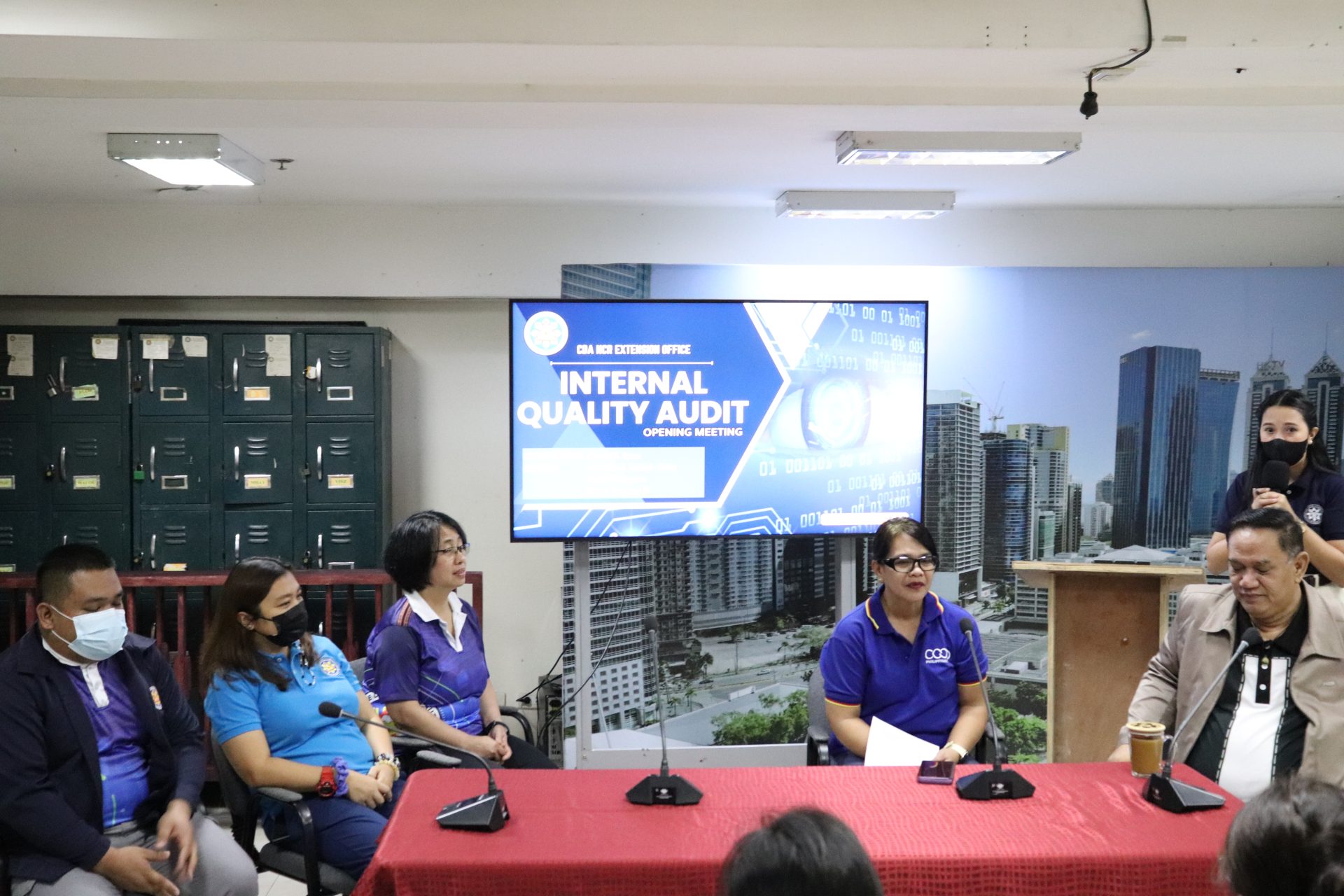 The Cooperative Development Authority (CDA) CAR Office conducted an in-depth Internal Quality Audit of the CDA National Capital Region Extension Office. This audit, which took place from August 23 to 24, 2023, sought to evaluate and assess the extension office's operational efficacy and its alignment with regulatory standards.
The Audit team headed by Felicidad R. Cenon, together with the competent team members, Arvee Gaye B. Trinidad – Badua, Amelita M. Bayowan, and Parity L. Nga-awan III, led this critical evaluation. Their keen eyes scrutinized various operational procedures and provided insights into how the extension office operated.
A noteworthy facet of this audit lies in the remarkably low incidence of non-compliance which is a significant feature. Only four instances of non-compliance were found despite the detailed assessment of several processes. This accomplishment demonstrates the extension office's consistent dedication to following instructions and upholding operational excellence.
Although the audit only found a few instances of non-compliance, they nonetheless have a positive impact. Every one offers the chance for more development. The extension office can continue its journey of improving operational efficiency and adherence to established criteria by swiftly addressing and correcting these situations.
The audit also highlighted the extension office's admirable commitment to best practices. The audit team commended the office for adopting streamlined procedures, emphasizing effective documentation, and pursuing operational excellence in general.
In conclusion, the most recent internal quality audit carried out by the CDA CAR Office for the CDA National Capital Region Extension Office demonstrated a culture of diligent compliance and operational proficiency. The extension office's commitment is highlighted by the rarity of non-compliance incidents, which establishes it as a pioneer in cooperative management techniques and positioning it as a trailblazer in cooperative management practices.