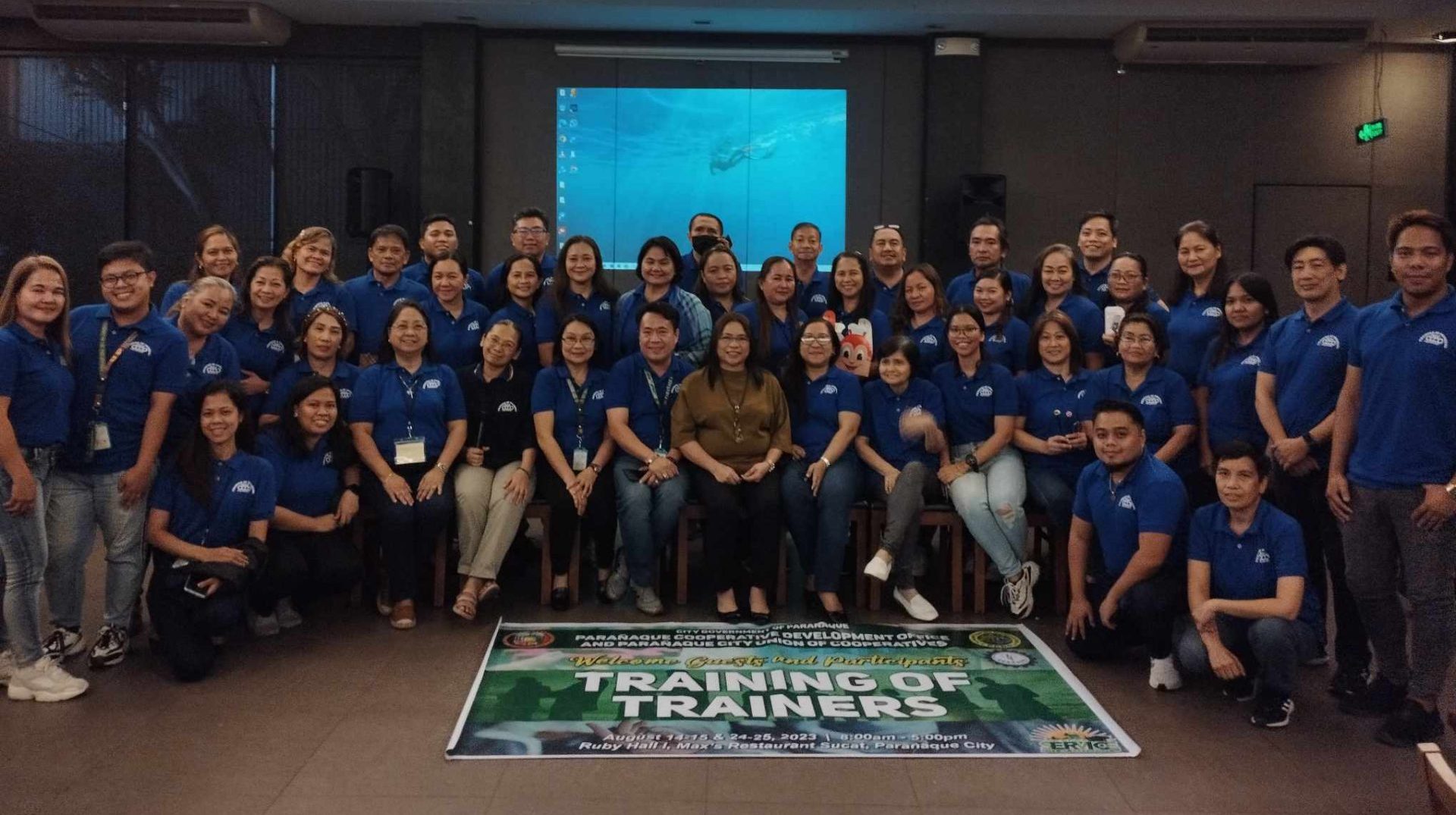 Paranaque City – August 14-15 & 24-25, 2023.  A transformative Training of Trainers (TOT) seminar unfolded over four days, commencing on August 14-15 and concluding on August 24-25, 2023. Held at Max's Restaurant in Sucat, Paranaque City, the Training of Trainers (TOT) seminar bore testament to the commitment of the Paranaque Cooperative Development Office (PCDO) and the Paranaque City Union of Cooperatives (PqueCUC) in fostering cooperative excellence.  The seminar brought together 37 participants from 12 cooperatives in Paranaque City, representing diverse sectors and backgrounds. Notably, selected staff from the PCDO and the Muntinlupa City Cooperative Office (MCCO) were also present, highlighting the cooperative spirit of knowledge sharing across cities.
The TOT seminar aimed at equipping cooperative leaders with the skills to effectively train their members, fostering a culture of continual learning and growth. Experts from the esteemed PUP Institute of Cooperatives served as guest speakers, offering profound insights to enrich the participants' knowledge and instructional abilities.
The success of the TOT seminar underscores the collaborative vision of the PCDO, led by Ms. Josephine N. Salomon, and the dedicated efforts of the PCDO staff, alongside the leadership of the PqueCUC chaired by Mr. Glenn C. Cruz. The engagement of experts from the PUP Institute of Cooperatives further established the commitment to cooperative growth and development.